Spring may be right around the corner, but it's still sweater weather. These comfy sweater dresses from Tobi are getting me through the final days of winter.
Tobi is a new favorite online boutique. Their fashions are designed in L.A. and inspired by the beachy coast. Their clothes are on-trend, using great fabrics, colors, and silhouettes that are perfect for every season. Tobi mixes function with style. These sweater dresses are so soft! Perfect for a night out, a wedding, or fun dinner. A little sexy, but so effortless and comfy.
This oversized sweater is such a good choice when you're looking for cozy comfort with a touch of ohh la la. It's understated sexy, with an off shoulder neckline and a super soft knit fabric.
I wore it to an early birthday dinner, and then to a special celebration. This rose color is my favorite, but they also sell this dress in wine, a dusty blue, and black.
I paired it with black tights, these ankle-strap suede heels, and a gold collar necklace.
Guess what? You're in luck! This dress is on sale right now!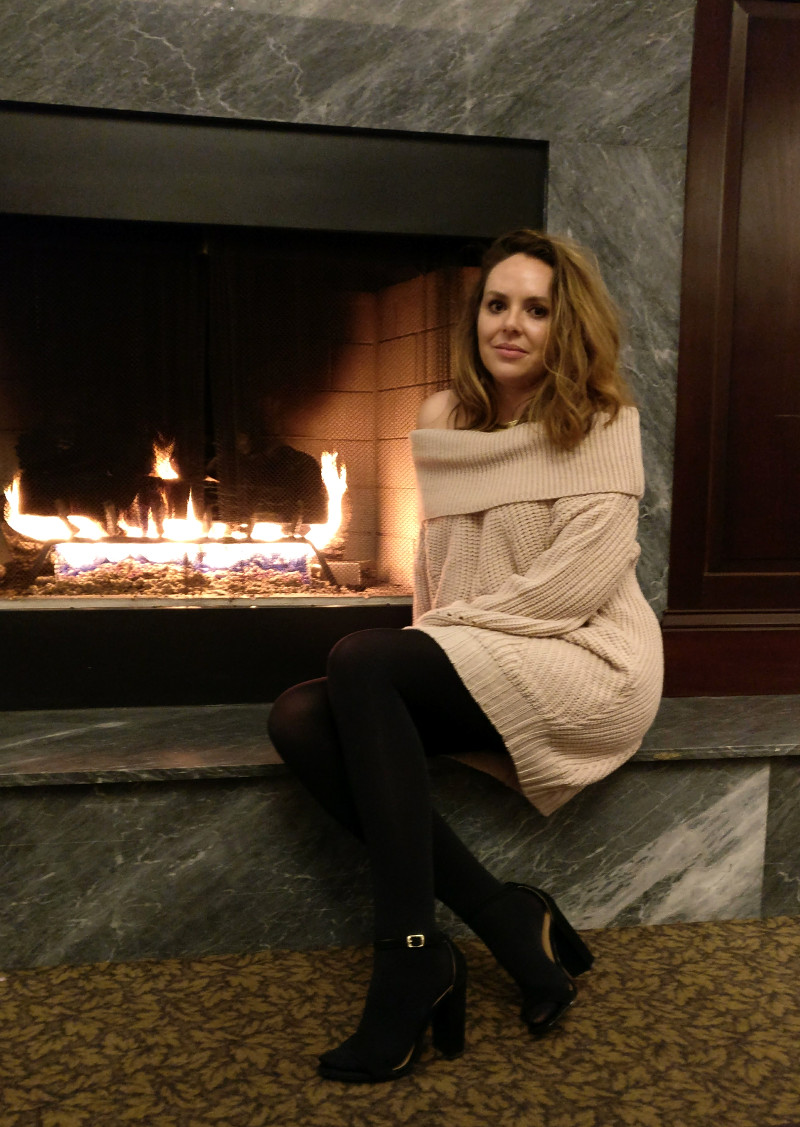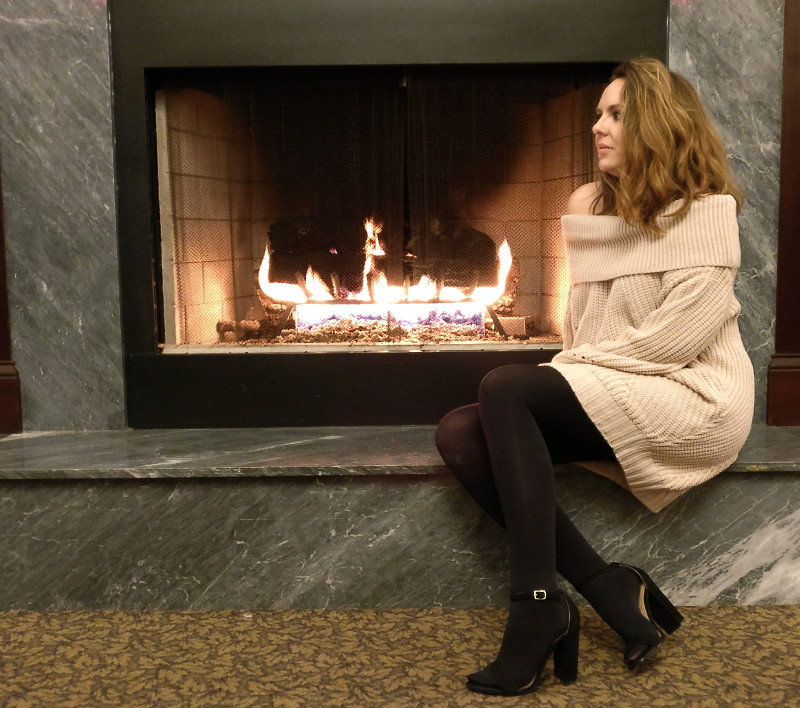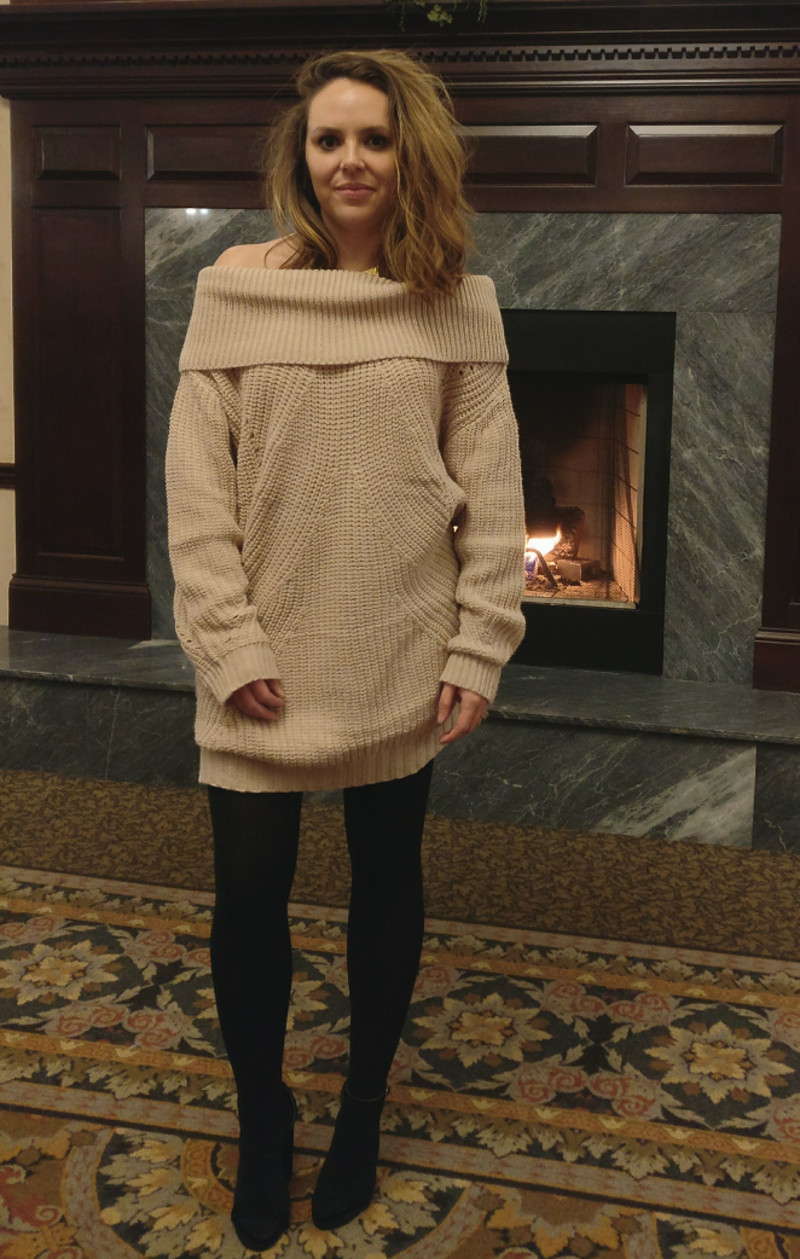 For a more casual look, I love this Just For Comfort Sweater Dress from Tobi.
It's a soft knit with a high neck, slouchy sleeves, and a split hi-low hem. I paired it with distressed black jeans and black leather open-toe booties.
Such a fun pop of color! It also comes in taupe and black.
I wore this to the Sunday matinee of a Broadway show.
This oversized sweater dress is on sale too!