My family has been going to Longboat Key, Florida since I was in middle school. It's a hidden gem, located south of Anna Maria Island, between Sarasota Bay and the Gulf of Mexico.
It's a popular spot for "snowbirds", who vacation on or own second homes on Longboat Key, and are present only during the winter months. It's a hot spot during the winter!
Longboat Key beaches are such a treat. White, soft sand with natural vegetation that makes you feel as if you've been stranded on a perfect little island. Beaches are lined with private homes and condominiums that limit public access to the beach. It feels so secluded and on some days, you have the beach entirely to yourself.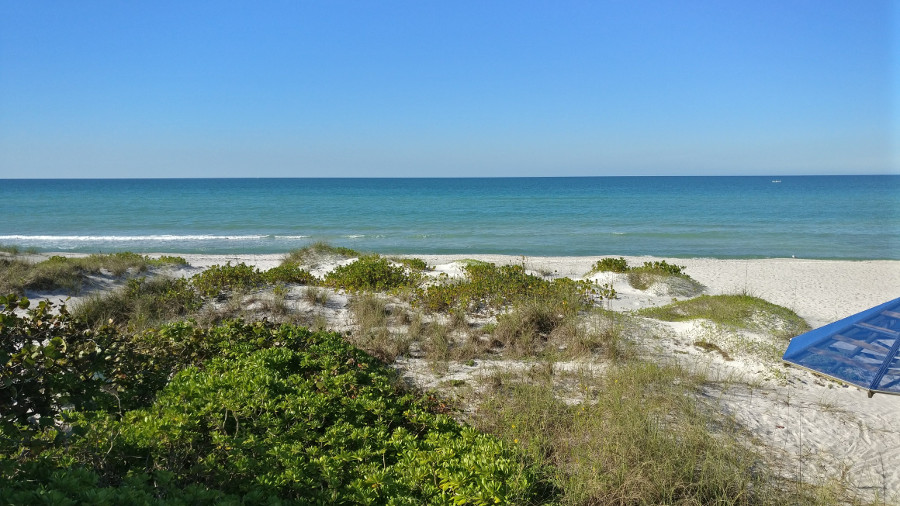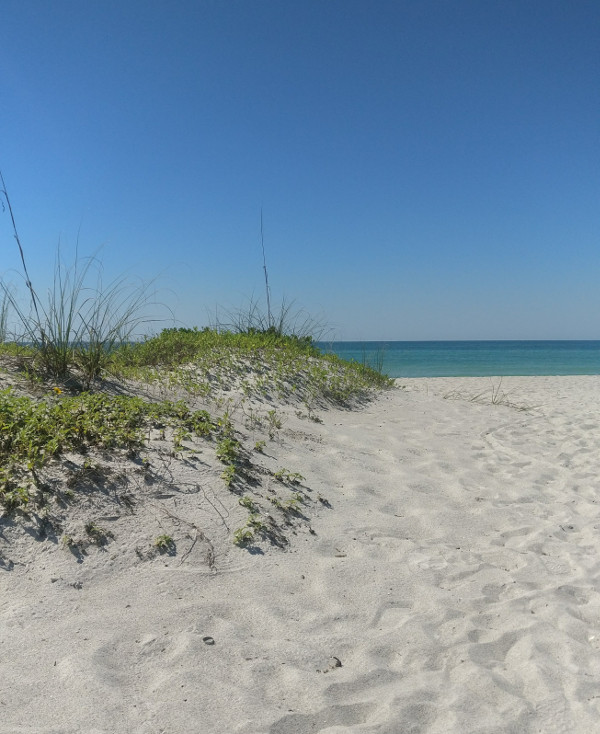 Paul and I spent our mornings drinking coffee on the deck, overlooking the ocean, and afternoons lounging on the beach, engrossed in science fiction books. If you haven't read it yet, I highly recommend Ready Player One!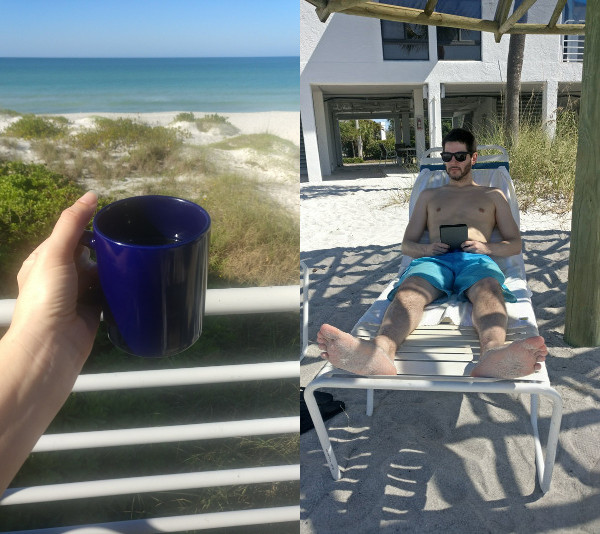 In the evening, we either cooked dinner with the family or went out to a local restaurant. St. Armands Circle or "The Circle" is a short drive from Longboat Key and a popular destination for fine dining and shopping. It literally is a circle, or roundabout, with a park in the middle, that is lined with more than 130 stores and restaurants. It's famous for its homemade chocolate, fudge and ice-cream shops.
We heard rave reviews about a restaurant on Longboat Key, called The Lazy Lobster. They have the most amazing lobster mac and cheese! During the winter, it's really difficult to get reservations Friday-Monday. I'd suggest calling a few days ahead, and going during the week on Tuesday-Thursday.
It's fun to get dressed up, especially on vacation. I chose this off-the-shoulder lace dress from Tobi for dinner at The Lazy Lobster.
Tobi is a new favorite online boutique. Their fashions are designed in L.A. and inspired by the beachy coast.
Their clothes are on-trend, using great fabrics, colors, and silhouettes that are perfect for every season. Tobi mixes function with style.
I love this off-the-shoulder lace shift dress. It has a gorgeous floral pattern with lace trim. It's perfect for a night out, a wedding, or fun dinner. A little sexy, but so effortless and comfy!
I paired it with these tan sandals and a gold collar necklace.
This wine color is my favorite, but they also sell this dress in white, black, and rose pink.
Guess what? You're in luck! This dress is on sale right now!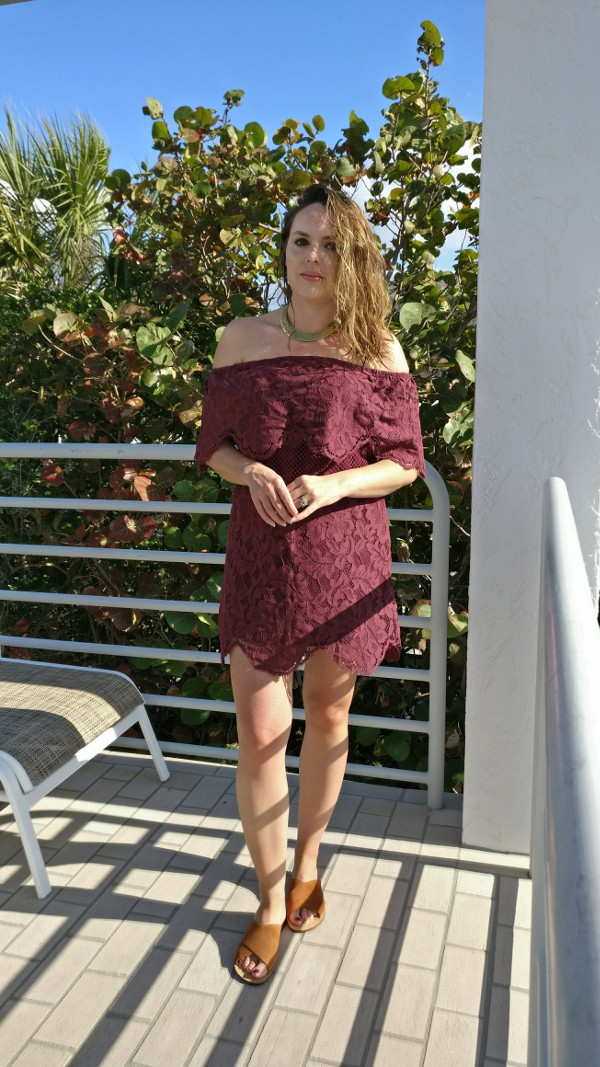 After indulging on lobster mac and cheese at The Lazy Lobster, we went next door for ice cream at Tyler's Homemade Ice Cream. Their coffee fudge ice cream was delicious, and I splurged with a homemade waffle cone coated in chocolate and nuts. YUM.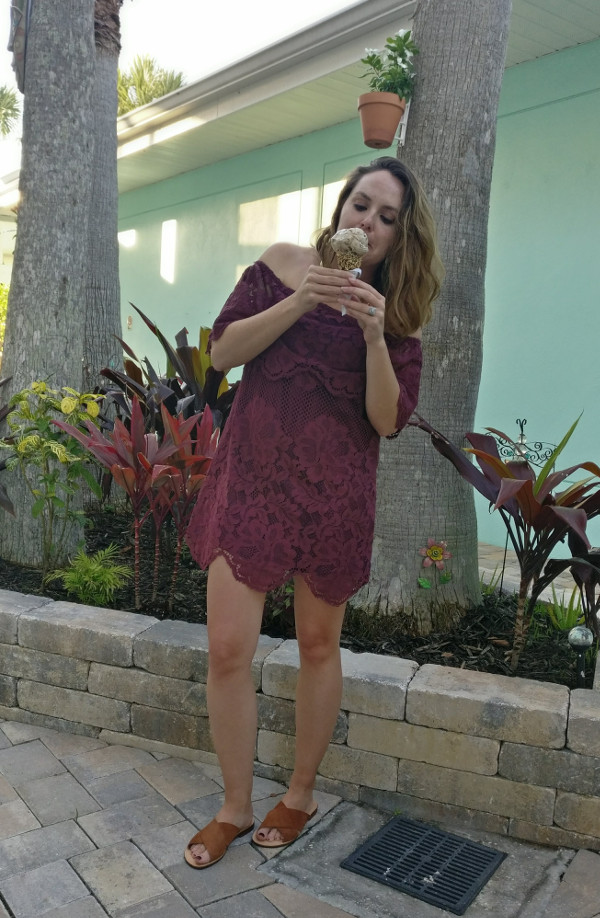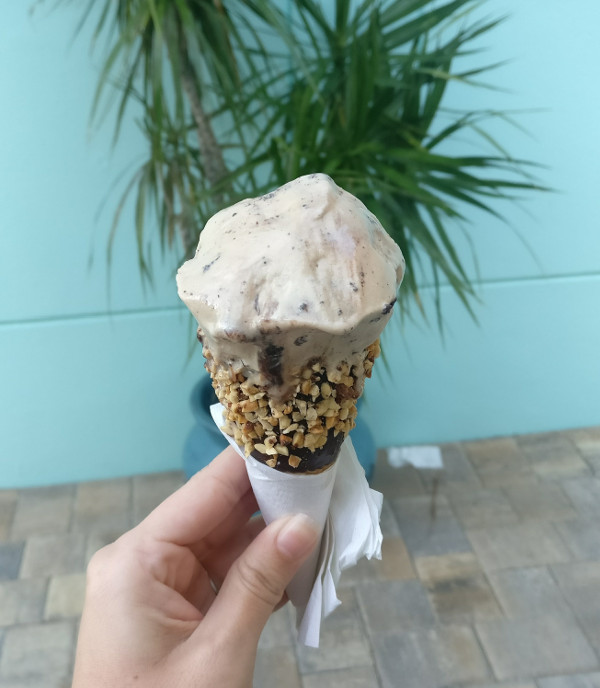 To work off all those calories (kind of, not really), we went for a stroll in Bayfront Park, overlooking the bay. This park has it all: a public recreation facility, tennis courts, beautiful walking trails, benches and picnic tables with gorgeous views of the bay, and well-designed playgrounds.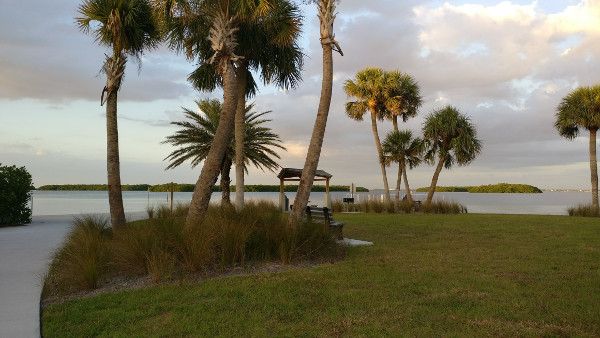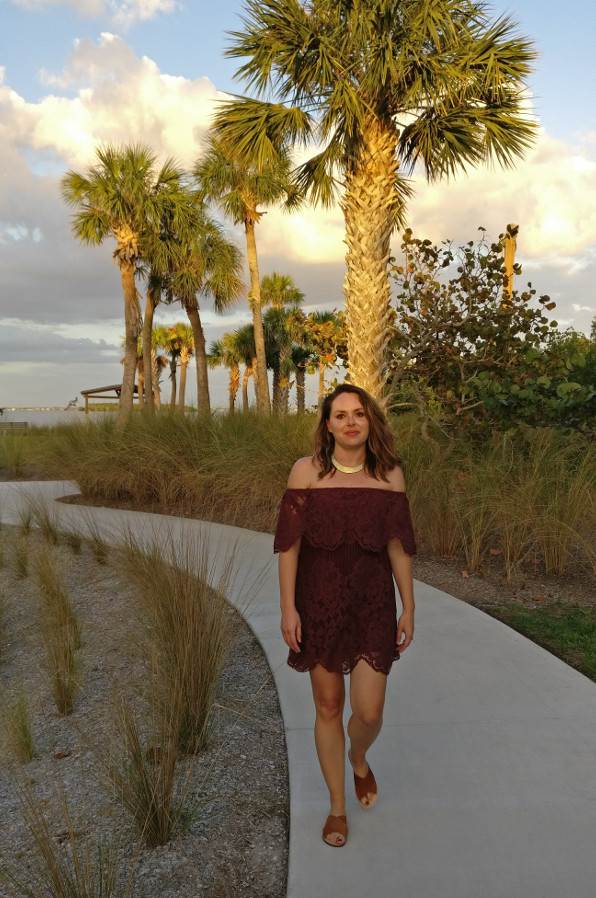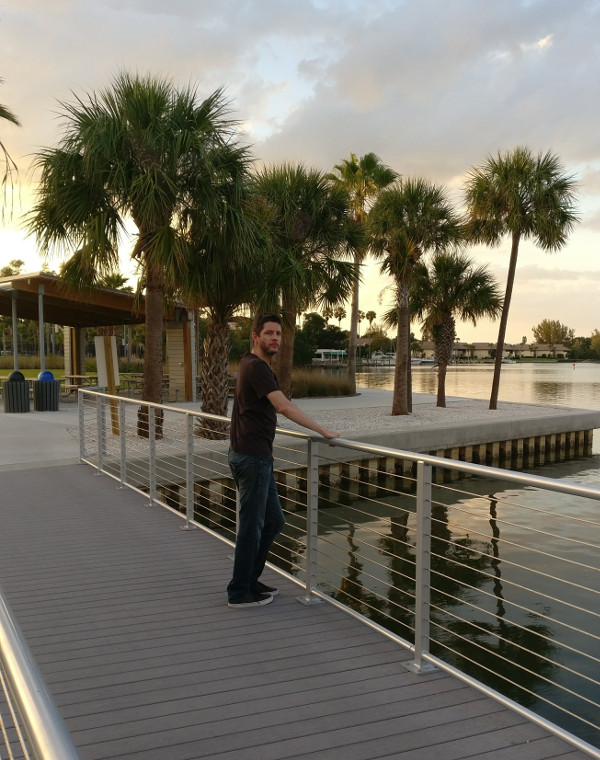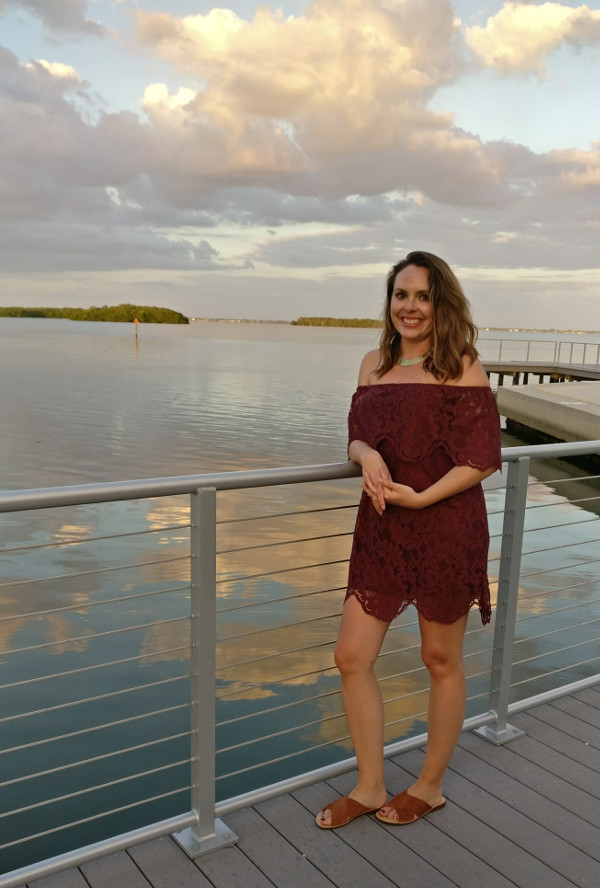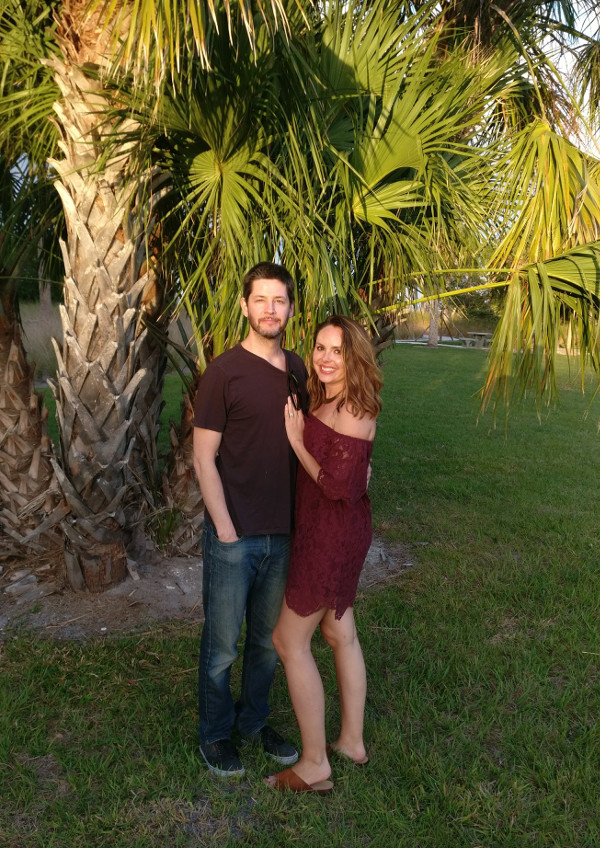 I highly recommend a visit to Longboat Key, Florida. It's one of my favorite places. Don't tell too many people about this hidden gem – it will be our secret! 😉