Paris for First Time Visitors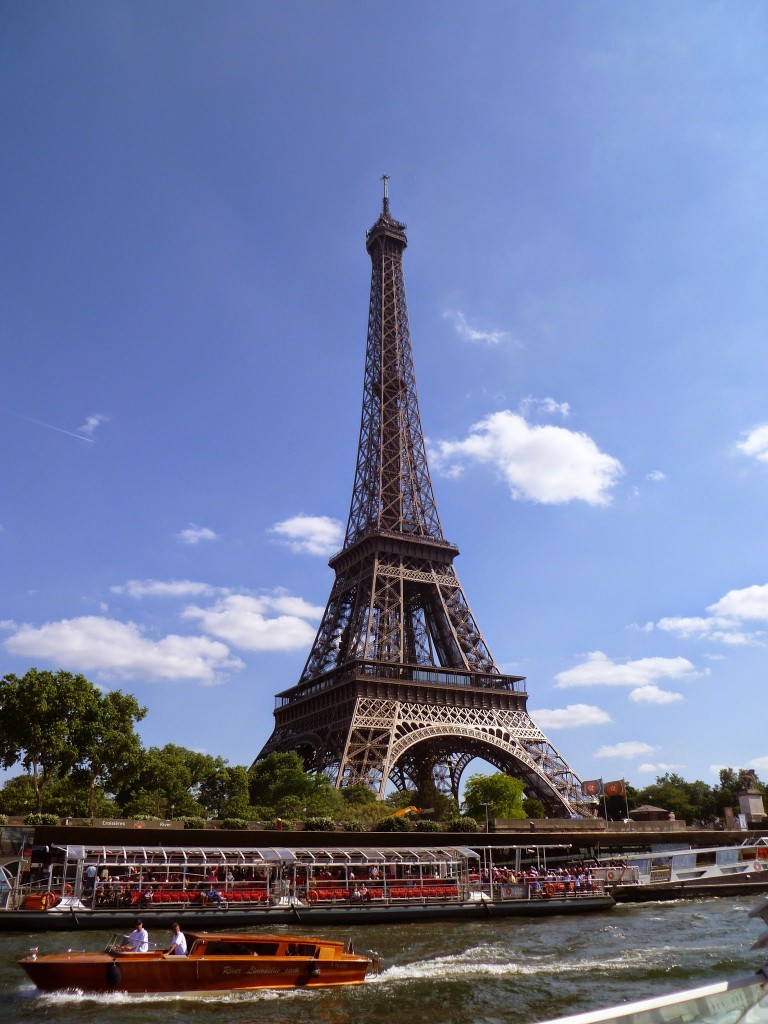 I am a certifiable Francophile. I visited Paris a little over 3 years ago and I've been obsessed about going back there ever since. If you think I'm exaggerating, check out my Secret Parisian Life board on Pinterest. It's not a secret how much I'm in love with Paris.
A friend of mine is visiting Paris next week, so I've put together a must-see list for anyone traveling to Paris for the first time.
The best way to experience the City of Light is to choose three landmarks each day, and leave the rest for roaming side streets, people-watching from a tiny cafe, relaxing on a park bench or sunbathing along the Seine.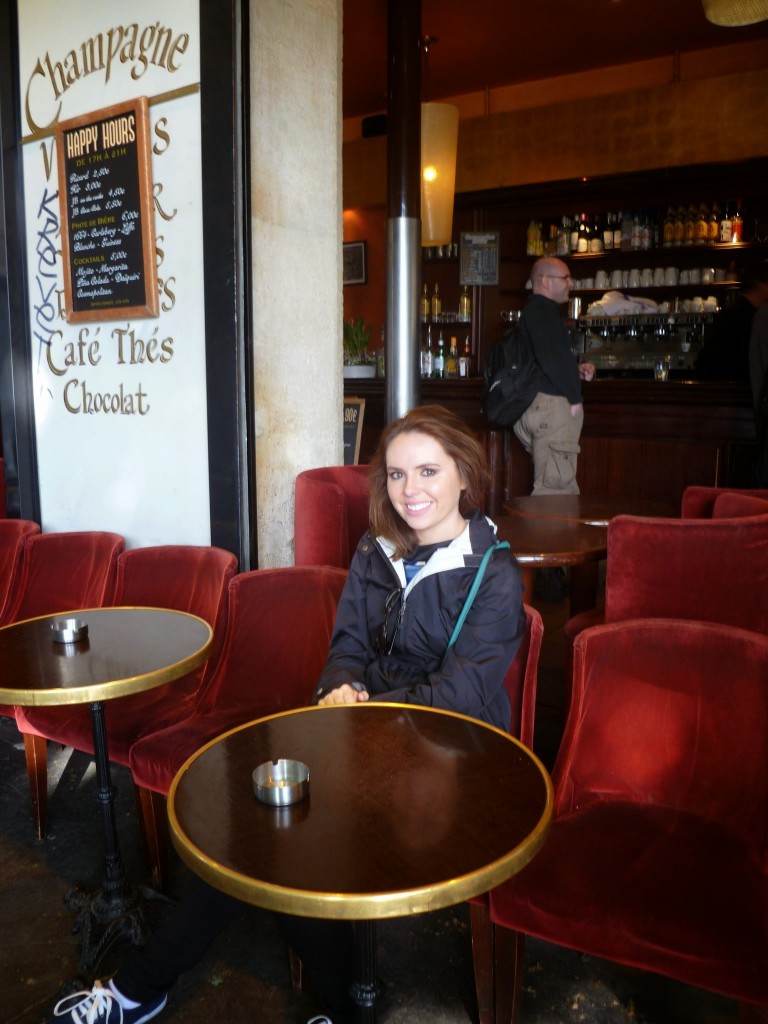 Day 1
Take a walk.

To get your bearings, take a free guided tour from a native Parisian. Discover Walks offers daily tours in several arrondissements. Just meet them at the designated location, such as the steps of the Opera Garnier, and follow along to learn about the history, landmarks, local hot spots, and hidden treasures of that area. The tour is free, but the guides are supported by tips. I suggest that you offer a tip at the end of the tour.
Breakfast at Le Cafe Marly. This trendy cafe is located next to the Louvre and has a stunning view of the pyramid. It's a little pricey and some say that it's pretentious (where people go to be seen), but it's one of the most iconic restaurants in the city and cannot be missed. Go for breakfast, when there are less crowds, and enjoy a French omelette and a cup of coffee. You can enjoy the morning sunshine glimmering on the glass pyramid, people watch, and view the surrounding gardens. It's well worth the price just for that kind of ambience.


Visit the Musée de l'Orangerie.

This museum houses one of my favorite paintings, Monet's Water Lilies, a series of eight murals also known as Nymphéas. They are displayed in two oval rooms that were designed exclusively to showcase the paintings along the walls and under direct diffused light as Monet had originally intended. I was moved to tears three times on my first trip to Europe; the first tear was shed as I sat inches away from Monet's masterpiece and studied each brushstroke. I was completely speechless as I appreciated this work of art with awe and disbelief.
Day 2
Buy a Book.

Walking into the Shakespeare and Company Bookshop is traveling back in time. This infamous shop is located on the Left Bank and is known for supporting up-and-coming writers throughout the ages. The original shop doubled as a library, publisher, and boarding house for some of history's most famous authors. It was also featured in Ernest Hemingway's memoir, A Moveable Feast (a must-read on the plane). Don't leave without buying a copy of a classic. Every time you see it on your bookshelf, it will take you back to the place you found it.

Visit the Notre Dame de Paris.

 Located in the fourth arrondissement on the Ile de la Cite, this historic building is among the most well-known churches in the world and one of the finest examples of French Gothic architecture. The building was almost destroyed during the French Revolution, but a restoration project during the 1990's has brought it back to it's original glory. When you visit, go in the morning on Tuesday or Friday to avoid the crowds.

Mass at The Sainte-Chapelle.

 This is one of most beautiful churches that I have ever visited. It's considered among the highest achievements of the Rayonnant period of Gothic architecture. The most famous features of the chapel are the great stained glass windows that make the entire building feel like a jewel box. Attend an early evening mass and watch beams of light bounce around the glass windows as the sun sets.
Day 3
The Centre Pompidou.

You may not expect to find such a complex, high-tech building in the fourth arrondissement. It's avant garde architecture would look out of place if Paris weren't also known for it's progressive, artistic culture. This building houses the National Museum of Modern Art, library and music centre. Visit the museum and drool over all of the contemporary art, including more than 100,000 works of art by 6,400 artists from 90 countries since Fauvism became popular in 1905.

Place Georges Pompidou.

This outdoor area is in front of the museum and known for it's street performers, carnivals, caricature and sketch artists. Roam around and take in all of the seasonal attractions.

Crepes in Centre Pompidou.

Since you're already in the area, find a spot at one of the restaurants that serve fresh, seasonal crepes. Whatever you choose, you can't go wrong.
Day 4
Shop Till You Drop.

At least one day during your trip should be dedicated to shopping. The Galleries Lafayette is an upscale department store in the Opera district, or 9th arrondissement. It is a beautiful store filled with beautiful things. You can be inspired just by walking through each department and admiring the mannequins, whom have been styled with that Parisian je ne sais quoi. 


Lunch on the Roof at Le Lafayette Cafe.

This hidden cafe is located on the top floor of the Galleries Lafayette and overlooks the Paris skyline. Their prices are reasonable and you can't beat the view. Take a break from shopping and order an American cheeseburger. Note: Most Parisians eat their burgers with a knife and fork (I learned this the hard way).

Attend a Fashion Show.

Every Tuesday and Friday, the major department stores have a fashion show and anyone can attend. Just get your tickets the day before and you'll get a front row seat to the latest fashions. You can't leave Paris without attending a fashion show. It's a golden rule.
Day 5
Ride the Seine.

On your last day in Paris, buy a pass to ride on a water bus. You can hop on and off along the Seine and explore different parts of the city. It's also a great way to view the beautiful bridges along the river. I prefer the Batobus, which is open air and tourist-friendly. 

Attend a Show at the Opera Garnier.

It was my mother's 65th birthday during our trip, so I surprised her with tickets to see Don Quiote at the Opera Garnier.

Eiffel Tower at Night.

 There's no better way to end such a memorable trip than sitting under the Eiffel Tower as it lights up and sparkles at night. I can still close my eyes and transport myself back there. It's magical.
 Jusqu'à la prochaine fois,