Add a touch of glamour to your home
Adding marble to your bath, kitchen, or any room in your house adds a touch of luxury and will stand the test of time.
Throughout history, marble has represented elegance and opulence. It's been used for some of the world's most famous sculptures and buildings, dating back thousands of years to ancient Egyptian and Mesopotamian culture. One of the most famous is Michelangelo's David that was carved from a single block of marble.
The world "marble" originates from the Greek word "marmaros", meaning "a snow white and spotless stone."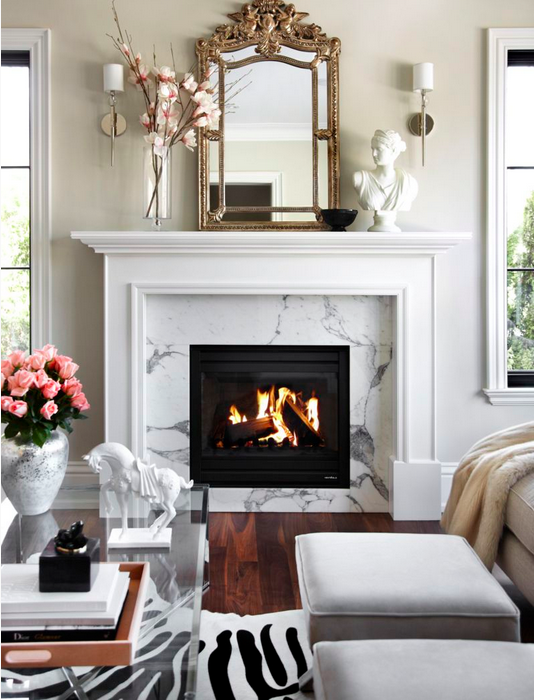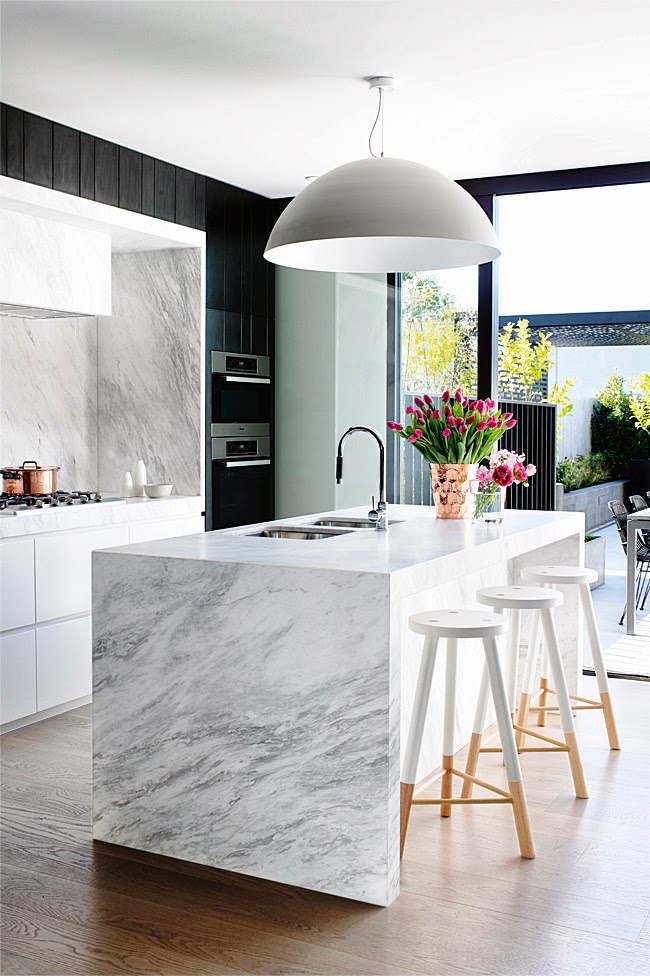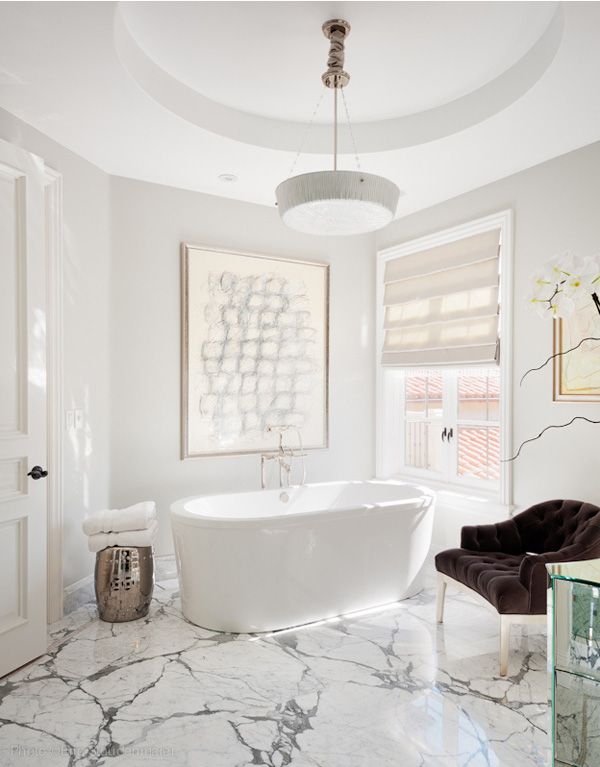 The brilliant touches of marble in these rooms are drool-worthy, however do not fit into everyone's budget (including mine). If you're not prepared for a pricey renovation project, try adding marble to different rooms in more subtle ways.
 In the bathroom
Waterworks 'Luna' Bathroom Accessories Collection | H&M Shower Curtain | West Elm Marble Base Vanity Mirror | Ferm Living Marble Wallpaper
 In a bedroom or living space
West Elm Marble Pillar Table Lamp | H&M Cushion Cover | H&M Photo Frame | H&M Patterned Box
In the kitchen
Anthropologie Marble Cheese Board | Crate & Barrel White Marble Clock | West Elm Marble Mortar & Pestle | Crate & Barrel White Marble Rolling Pin
Do these ideas get your marbles rolling?