Saugatuck 
This quaint little town on the shores of Lake Michigan is about half-way between Cincinnati and the Sleeping Bear Dunes. It was voted "Best Coastal Small Town" by USA Today.
It was the perfect stop for lunch. There were many choices: outdoor cafes, southern-style diners, bakeries and restaurants.
We chose Pumpernickel's Eatery, renowned for its homemade breakfast and lunch items. Our good friend Kyle grew up in Saugatuck and waited tables there as his first job.
They're known for their Eggs Benedicts, so I ordered the Big Benny, made with an English Muffin, ham, bacon strips, tomato, and of course, poached eggs with Hollandaise sauce. Paul ordered the California-style Rueben and french onion soup. Both were delicious!
The environment is relaxed, surrounded by hanging plants and original artwork.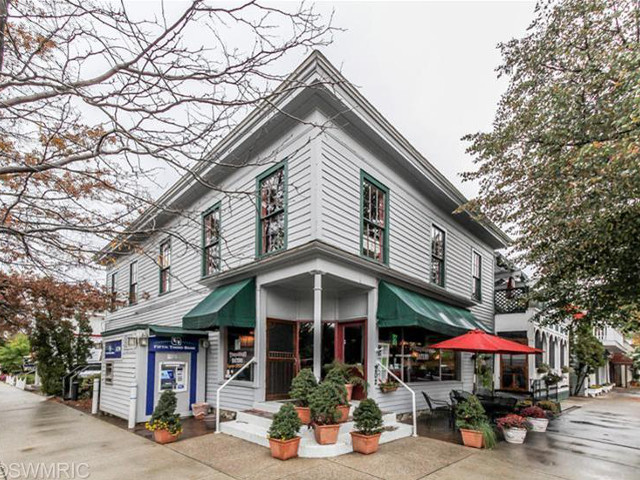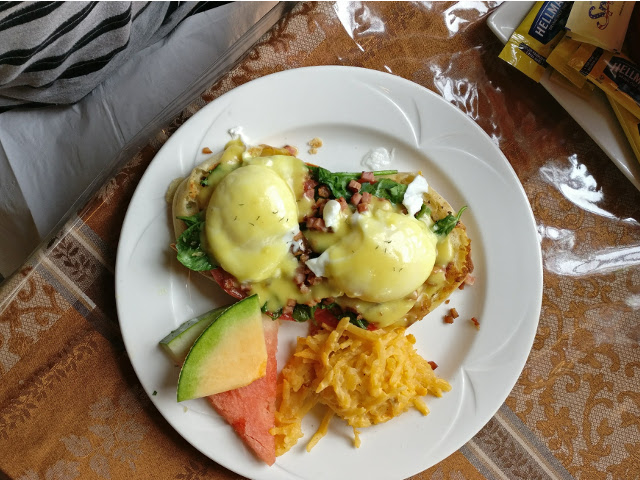 Platte River Campground
Platte River campground was the most beautiful, clean, and well-cared-for campground we've ever stayed in. The camp sites were secluded, surrounded by trees.
Bathrooms and showers were close by and very clean.
Each camp site has a fire ring and picnic table. Firewood is available, sold through a vending machine!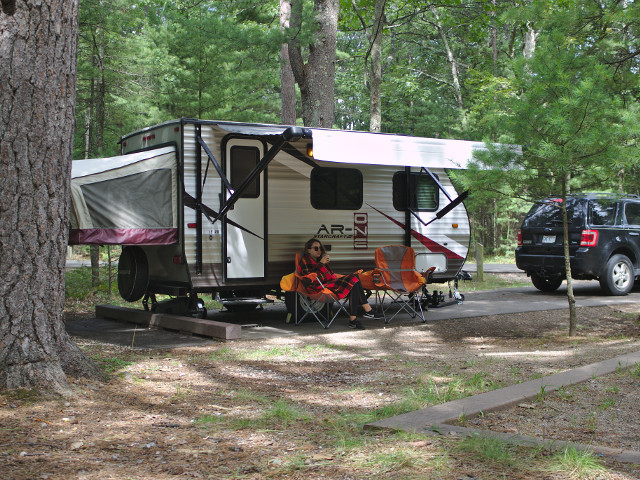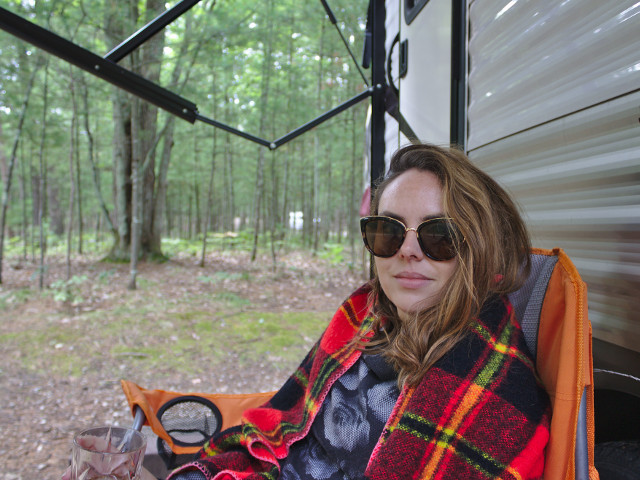 Sleeping Bear Dunes
After setting up camp, we drove 20 minutes along M-22 to the infamous Dune Climb. We arrived just before sunset. There were only a few other groups making the climb, and at times it felt like had the entire dunes to ourselves!
I knew the climb would be difficult, but it was more strenuous than I expected! The first dune was the hardest, and every dune after revealed a beautiful view and the stretch of more sand before us. We made it halfway to the lake and watched the sunset while sitting on the top of the highest dune.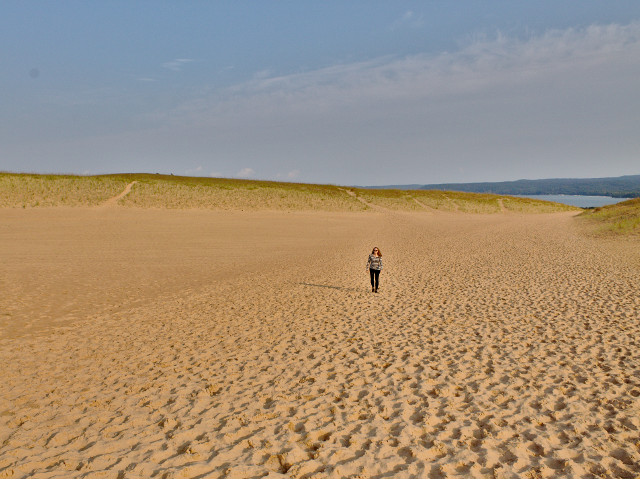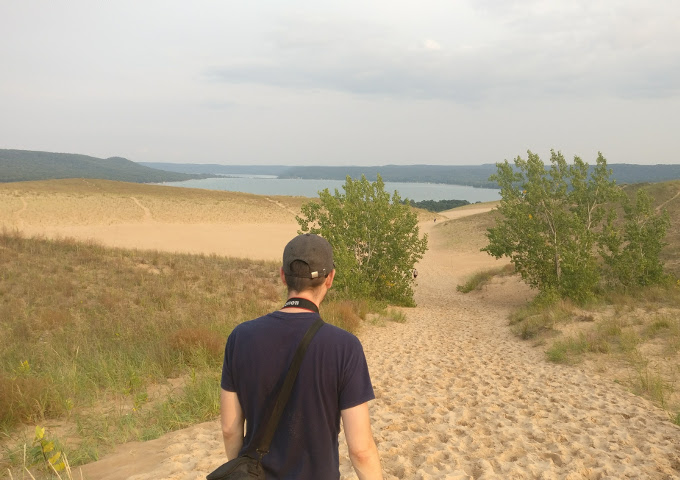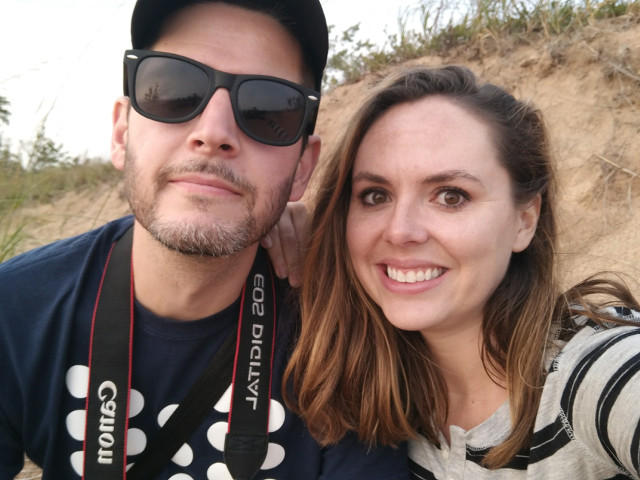 Glen Arbor 
We drove into Glen Arbor, about 10 minutes away from the Dunes, to have dinner at the Western Ave Restaurant. They have a selection of craft beers and a wide variety of entrees. Paul ordered the fish and chips (big surprise) and I ordered a flatbread barbecue chicken pizza. YUM.