Movie-star Glamour, Everyday
Exuding glamour and living stylishly isn't just for the rich and famous. According to the iconic Karl Lagerfeld, "Today everybody can look chic in inexpensive clothes (the rich buy them too). There is good clothing design on every level today. You can be the chicest thing in the world in a t-shirt and jeans – it's up to you."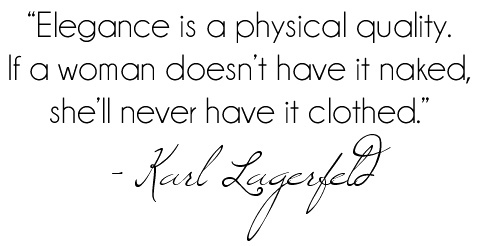 George Kotsiopoulos, star of TV's Fashion Police, emphasizes this idea: "Possessing true movie-star quality means shining brighter than anyone else in the room and commanding the right kind of attention with grace. The world needs more movie stars, not just on-screen and at premieres but on a practical, everyday level. With the advent of the inexpensive, but beautifully designed clothing available nationwide, elegance is within everyone's reach."
I could not agree more. Style can be found at a great price, if you look for it.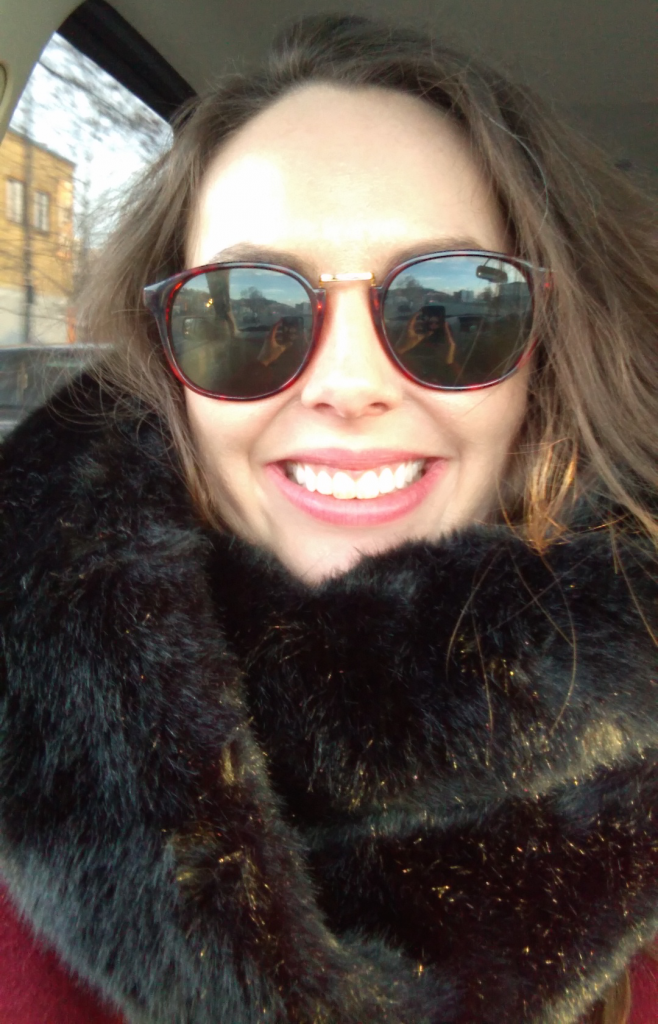 My go-to retailers for chic, glamorous style: 
H&M – Collaborations with high-end designers at an affordable price.
Ann Taylor – Great online sales and great quality (65% off today with code FLASH65).
Target – I am a big fan of their accessories, such as sunglasses and scarves that resemble designer brands. This is also a great place to pick up tops for layering under blazers, sweaters, etc.
Asos – Trendier pieces that resemble fashions straight off the runway.
It's not what you are wearing, but how you wear it.
Carry yourself with confidence. My mother taught me the "model walk" at a very early age. I was bursting into middle school gyms with my head high, shoulders back, and hips forward. At the time, I was slightly dramatic with my entrances (the movie star in me was in full force), but I believe the practice paid off. That technique is now part of my natural walk. My friends can spot me a mile away by my walk and it's almost become part of my signature.
Try it! Keep your head high (like you're balancing a stack of books), relax your face, push your shoulders back and down (it may feel unnatural at first, but this is actually where your shoulders are supposed to be, instead of hunched forward), and walk with your hips forward, so your hips are the first part of you to enter a room. Practice it enough and you'll unconsciously walk like a model wherever you go, bringing an air of confidence with you.
Looking for some examples? Watch models walk in fashion shows, or check out Asos.com for videos of their clothes on the catwalk.
Compliment yourself.
Choose styles and fabrics that flatter your body and hide your flaws. In almost every magazine, they show you how to dress for different body styles – slender, curvy, pear-shaped…every kind of fruit.
Hiding your flaws doesn't mean dressing in baggy clothes, but wearing pieces that compliment areas that you want to highlight. If you have great shoulders, wear shirts and dresses that allow you to show them off. If you have great legs, wear more skirts. As my mother has always taught me, "If you got it, flaunt it."
I have too much black, said no one EVER. The color is timeless and flattering on everyone. There is a reason the little black dress is such a staple.
Compliment your skin tone. There are no hard and fast rules about whether you can or should wear specific colors, but there are some colors that naturally compliment different skin shades.
Pay attention to compliments. Maybe it's because I wear black so often, but whenever I wear cobalt blue, I get tons of compliments. This color has been trendier lately, but even if it goes out of style next season, it will still be a signature color in my wardrobe.
Quality over quantity.
Like most things in life, quality is better than quantity.
Invest in basics that you will wear A LOT. Sometimes this means paying more for staples or signature pieces (sometimes it doesn't).
Are you going to wear that coat almost every day in the winter? It may be worth the higher price tag if you calculate cost per wear. Questioning that designer handbag? If you are planning to carry it every day for two years, divide the cost by 730 days. If you only pay $2 a day for something that you will use all the time, it's probably worth it. You also need to factor in whether you are someone who likes to change up their look frequently, or sticks to one style.
If you are on the trendier side, consider renting high-quality accessories. Rent the Runway, one of my favorite places, just started the Unlimited beta program that allows you to choose designer handbags, jewelry, and other accessories to rent and swap out at your discretion. For only $49 a month, you can sport the trendiest accessories in every season.
What are your personal tips and tricks for infusing more glamour into your style?
Have fun,