At Home with the Dehmer's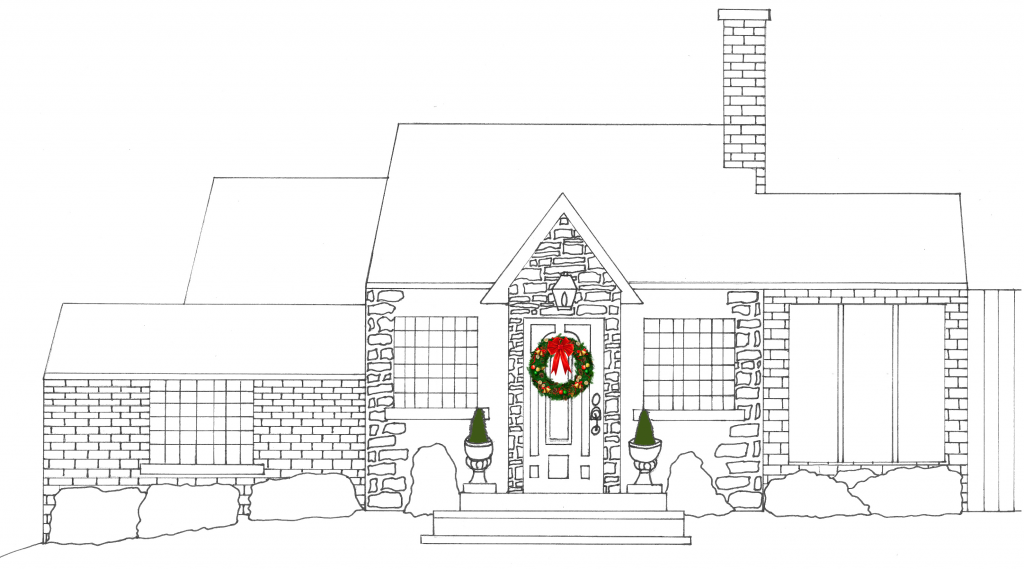 When people come over, they immediately say, "Your home is so cozy". I'd like to believe that the warmth and welcomeness of our home has more to do with the people (and animals) living inside it, than it does with the decor itself.
Our home was built in 1941 and has so much character. It has a story to tell.
We've lived here for almost 4 years and if the walls could talk, it would tell you about all of the warm, cozy memories. It would tell you about intimate get-togethers and dinners with friends and family. It would tell you about the time(s) that Diesel pooped on the hardwood floor and when we tried to scold him, we ended up hugging him instead (he knew he'd been bad, and when you've got to go…). It would tell you about all of the times when Paul and I "improvised" in the kitchen and ate our creations in front of the TV, watching our nightly episode (or two) of the always-amazing Star Trek (yes, we've watched all 726 episodes).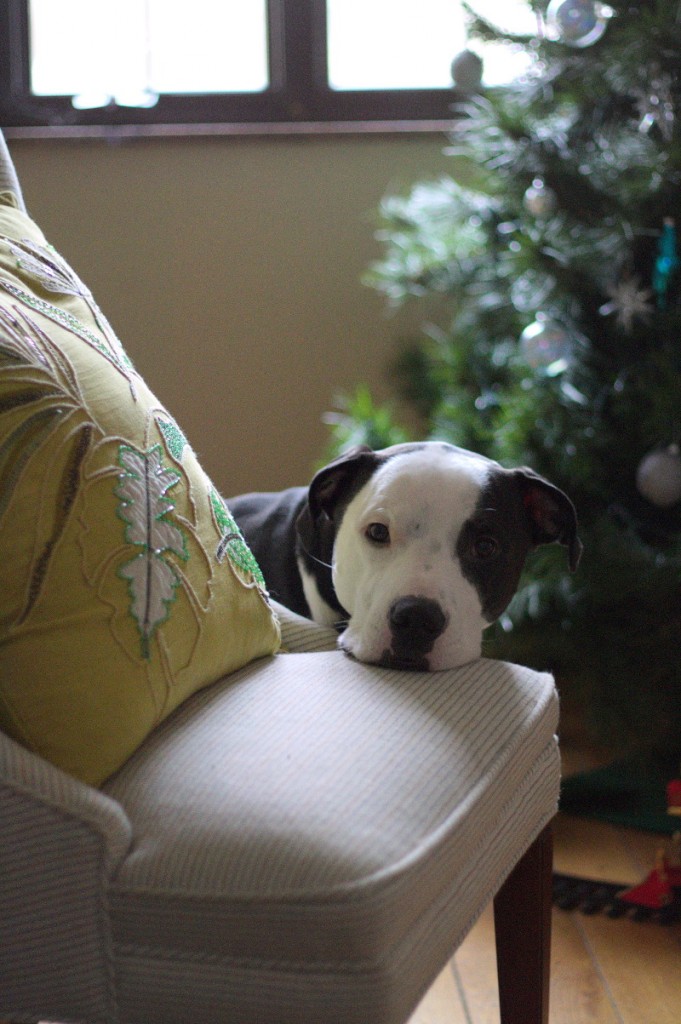 There are nicks on the walls and paint peeling in the bathroom, but it's home.
We've added and subtracted pieces and our fireplace mantle has undergone at least 10 different styles before we settled on one that was just right. Over the years, it has become an iterative process to make it our own.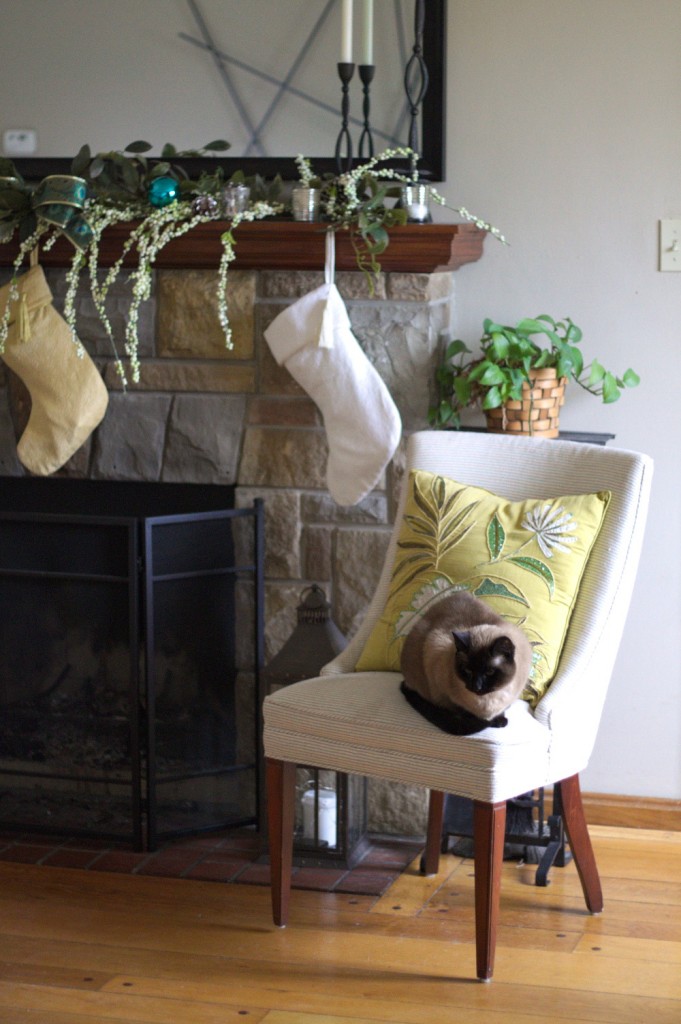 Our furniture is a brilliant mixture of new and old, purchased and hand-me downs. There is a story to almost every piece, including the wicker benches that once belonged to my great uncle. He kept them in his music store and when a customer was interested in purchasing a piano, they would sit on the bench while he played each piano for them. I modernized them with a coat of spray paint (a funny story), upholstered cushions, and a variety of patterned pillows in the same neutral color.
The walls are full of artwork, mostly created by my mother. She is a very talented artist and each piece has a special meaning. My favorite is a painting that she completed when she was in college.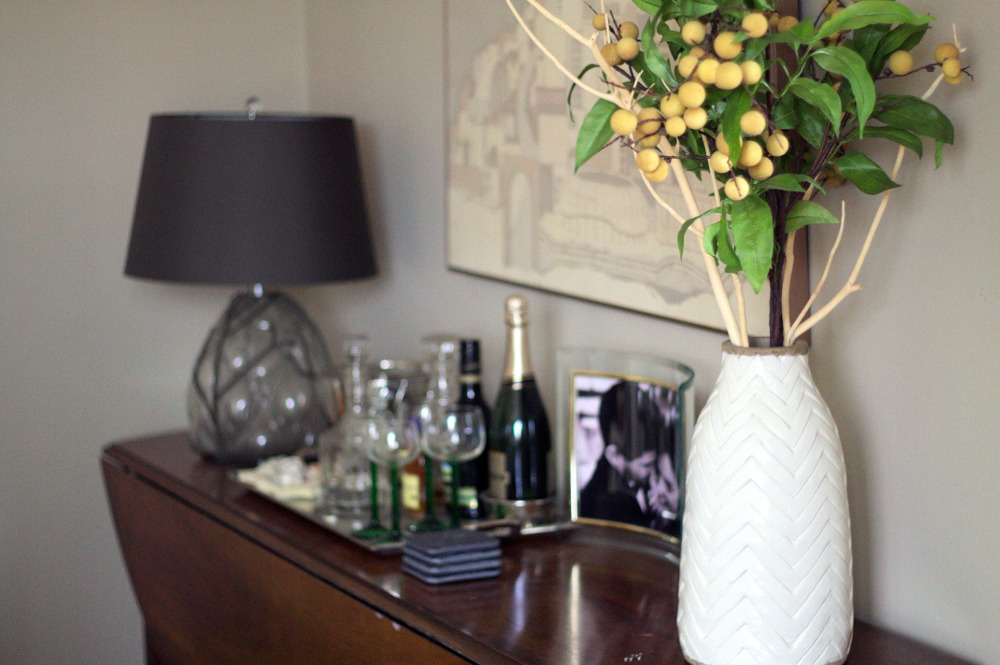 Recently, I had a dear friend point out that our home has a lot of black and white. If you look in my closet, the majority of my clothes are in these colors. Paul's wardrobe, well, is a mix of whatever still fits from High School and the basics that serve a functional purpose.
I always wanted to style our home so that it looked like a page out of a home décor magazine. Now, my priority has shifted to place more importance on making it feel like home. A house should reflect your personality and become an extension of your life. It should not only serve a functional purpose, but also inspire you. It becomes your oasis from the world and also your trademark when friends come to visit.
Take a look around your home. What does it say about your style? What makes it feel like home? How does it inspire you?