Copycat Marc Fisher Adalyn Sandal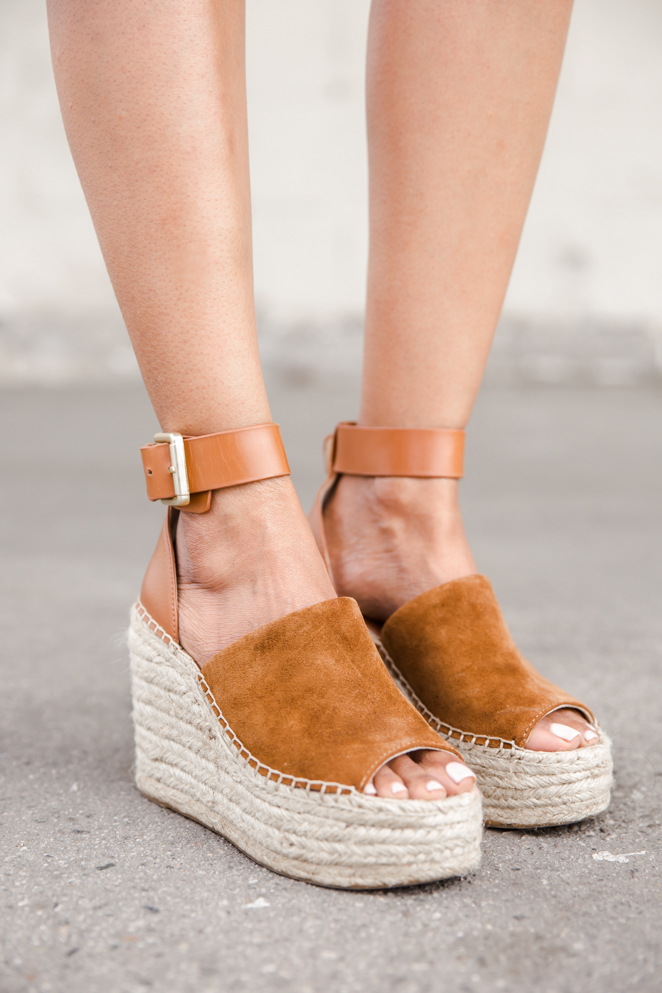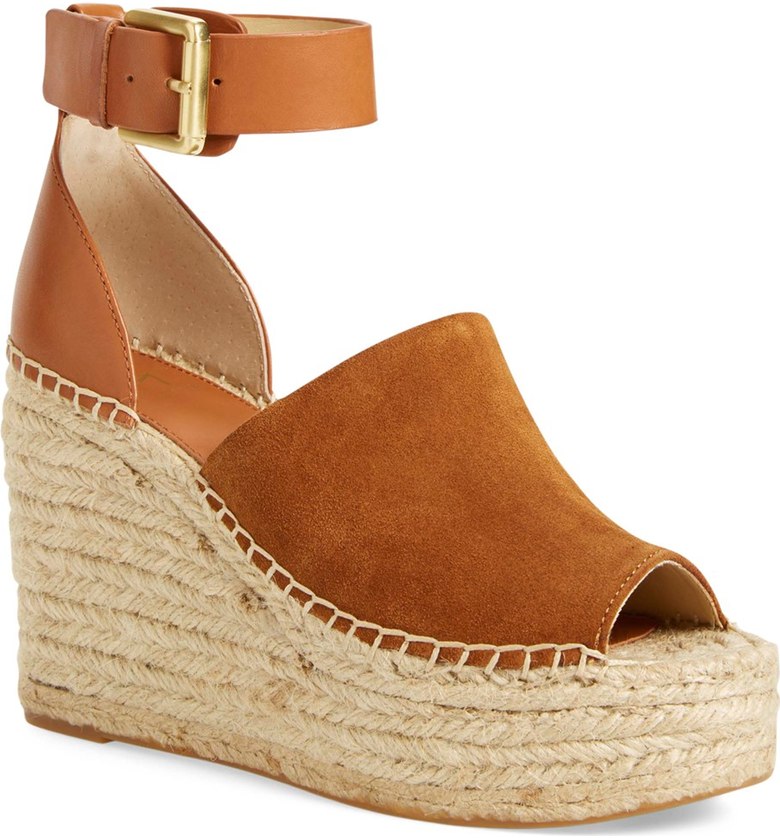 If you're looking for a copycat Marc Fisher Adalyn sandal, you're in luck! You've probably seen almost every fashion blogger wearing these shoes. Marc Fisher Adalyn sandal is among this season's hottest trends. This espadrille wedge with ankle-strap has a steep 3 1/2″ heel, but doesn't feel that way with it's 2″ platform.
At $160, it also has a steep price tag. Believe it or not, the Marc Fisher Adalyn sandal is already a knockoff of a much more expensive espadrille wedge sandal – made by Chloé.
Chloé's tan wedge sandals were over $600, but now on sale for $375. They become popular last summer (2016) when the season's '70s vibe was in full swing. They're designed with the same braided jute heel modeled on traditional espadrilles and finished with soft suede and smooth leather straps. Can you tell the difference?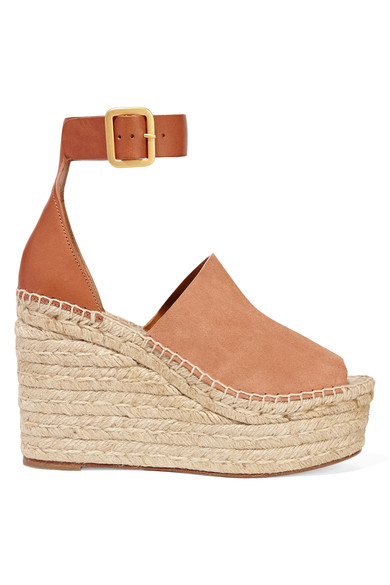 Here's a copycat of the Marc Fisher Adalyn sandal and Chloé wedge sandal that is MUCH lighter on the pocketbook.
For less than $60, you can mimic the look with Steve Madden "Jaylen" wedge sandal. 
Viola, spring fashion on a budget!