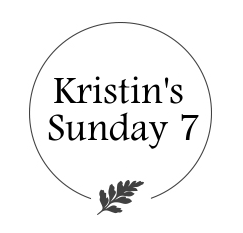 Every Sunday, I share 7 things – current obsessions, observations, and inspiration. Enjoy!
Whitening Mask
Ever since I got back from Florida, I've noticed a few sun spots and hyper pigmentation marks on my face. I know, bad Kristin. I should've been more careful with my sunscreen and worn my sun hat. I read a review about Mario Badescu Whitening Mask, so I'm giving it a try. It's recommended for anyone looking to brighten an uneven skin tone or minimize the look of discolorations from the sun. It uses skin lightening, natural ingredients like kojic acid, licorice and mulberry, which soothe irritation and sensitivity, making this mask gentle for all skin types. After I try this, I'll let you know what I think!
---
Converse Chuck Taylor All Star Shoreline
I just purchased these Converse low-top sneakers for spring/ summer. I'm so excited to wear them with jeans, dresses, shorts, you name it! They're slip-ons, so no need to wear socks or lace-up. I really like the white canvas, because they'll go with everything and can be bleached when they get dirty. These sneakers are sporty, yet still feminine; perfect for the "athleisure" trend, yet still classic.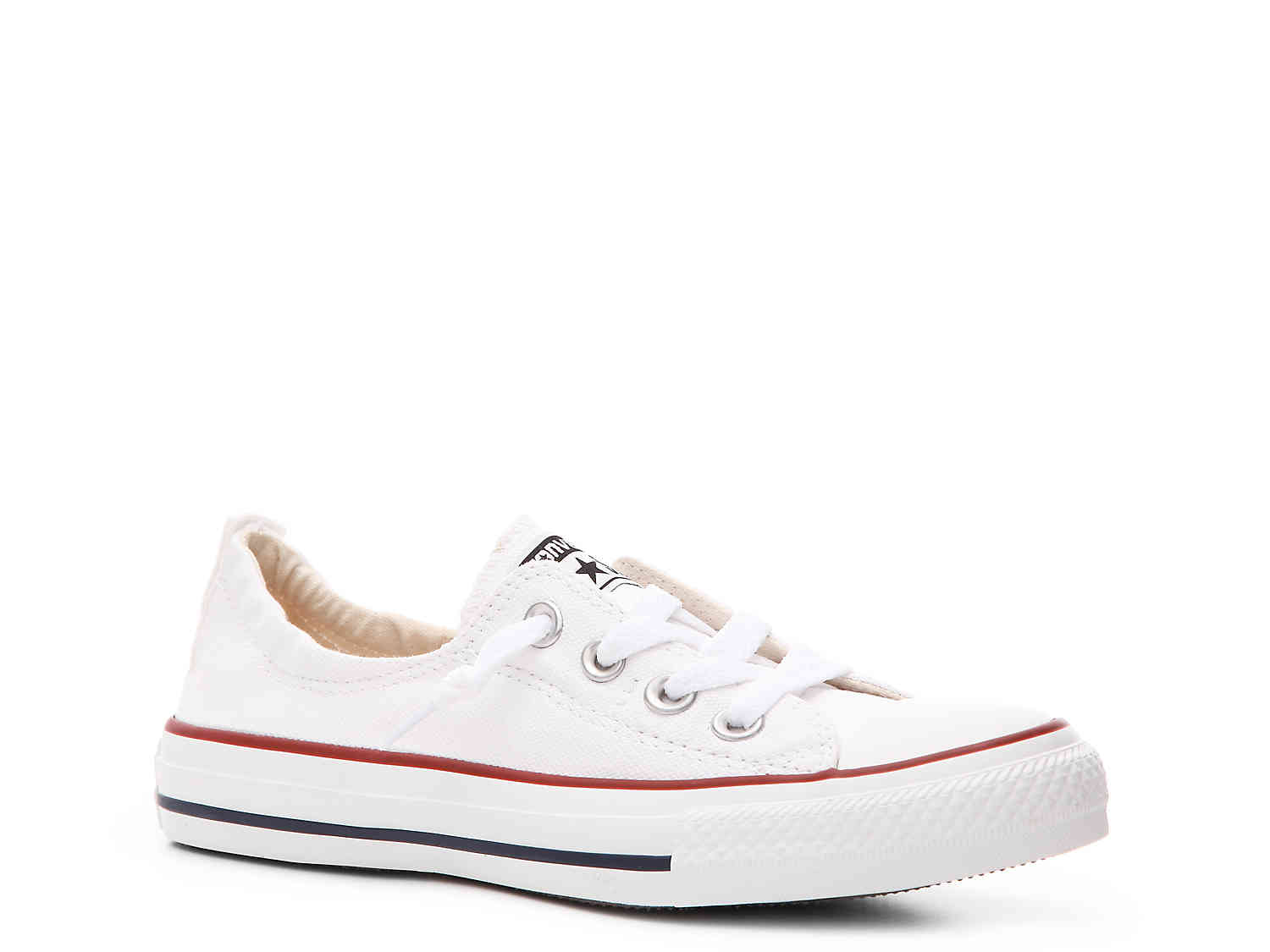 ---
Copycat Marc Fisher Adalyn Sandal
While we're on the subject of shoes…you've probably seen every fashion blogger around the world wearing these shoes. Marc Fisher Adalyn sandal is among this season's hottest trends. At $160, the price tag is a little steep. Did you know that this popular espadrille is a knockoff of a more expensive sandal?? And the cycle continues…I've found another knockoff that's only $60!
Click here to see the copycat I found.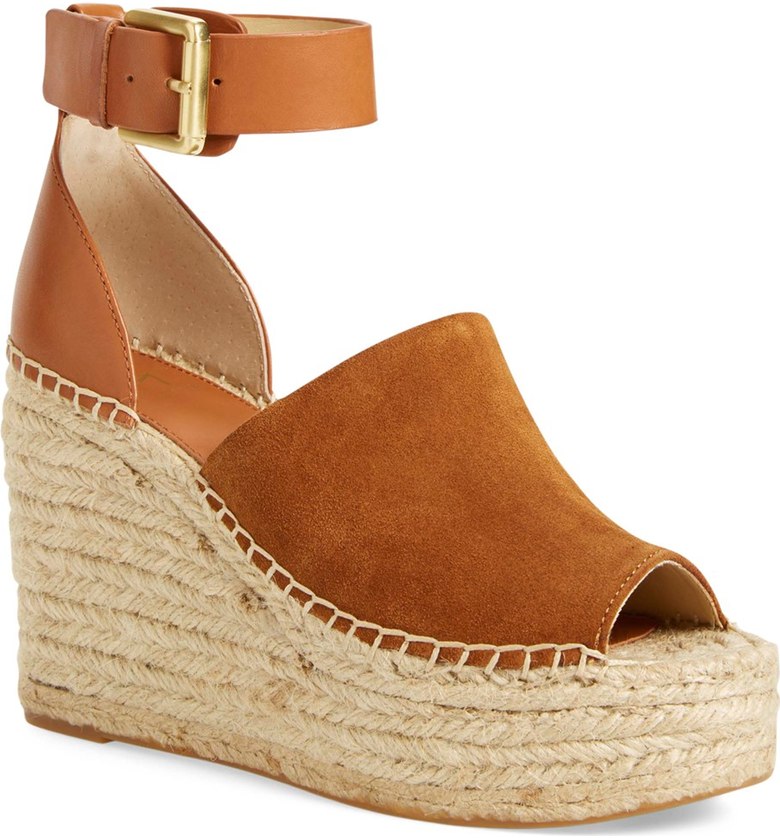 ---
Sleeping Bear Dunes, MI
I'm not sure why, how, or when it happened…but I've become obsessed with visiting the Sleeping Bear Dunes near Traverse City, Michigan. I think it happened when I began searching for camping destinations that are in driving distance from Cincinnati. We have our cute little RV, so we're on the hunt for the best campsites across America. I've never been to Michigan, but it looks beyond beautiful.
Sleeping Bear Dunes National Lakeshore is located on Lake Michigan's northeast coast, with 35 miles of sandy shoreline and 70,000 acres of protected wilderness. So there's a lot of area to explore. This place has become iconic, and known as one of the most popular vacation spot. The Dune Climb looks very daunting. Ascending a 300-foot-tall face of sand looks like strenuous work, but Mother Nature has a reward for those who scale the bluff – a stunning vista of inland Leelanau County and several lakes. So, when can we leave???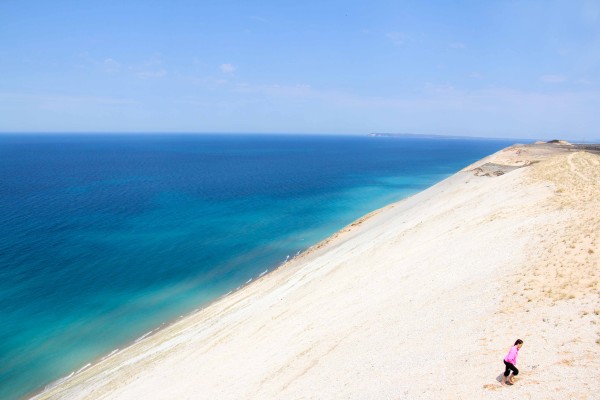 ---
Celebrating 102 Years
My grandmother, Miriam, celebrates her 102nd birthday on Wednesday this week. I'm making cupcakes and taking a half day off work to celebrate her. Miriam is a spunky, determined 102 year old. She never ceases to amaze me by her wit and strength. She was born in 1915, surviving World War I and II and the Great Depression.
Miriam has been a survivor throughout her life. After her husband died at the early age of 34 shortly after returning from World World II, she raised two daughters on her own and became the sole provider for her family. She is a two-time cancer survivor, conquering ovarian and breast cancer. She has outlived two pacemakers, and is now on her third pacemaker.
She is an artist and an entrepreneur, still to this day. Miriam started her own stationary company, Mim's Garden, at the age of 90 and continues to sell (and give away) handmade pressed-flower stationary and works of art in her hometown of Cincinnati, Ohio. She also continues her artwork on a daily basis, adding to the exhibit that's now showing in her retirement village. My mother and I also have artwork in this exhibit, making it three generations.
Miriam's strength, determination, and wisdom continue to inspire everyone around her. She is the monarch of our family, and I cherish the youthfulness of her spirit and generosity to others.
---
Pillow Fever
You can never have enough pillows. Never. I fell in love with this Woven Throw Pillow from Target. This pillow has personality, with black scribbles cover the cording while little puffs of white clouds break up the lines. Its comfy cozy and can accent any type of decor, from mid-century modern to traditional to contemporary.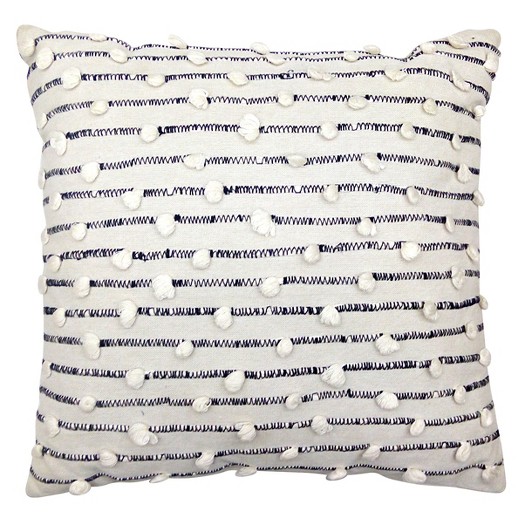 ---
H&M Home Decor
H&M might sound like an unusual place for home decor, but they have some amazing finds. I'm loving the new Natural Attraction home collection, using mossy greens, rattan and wood to evoke a bohemian-inspired style.
My personal favorites: