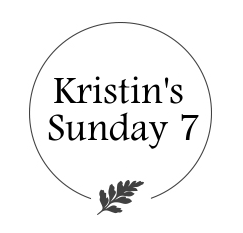 Blush for Spring
Not surprisingly, pastels are "in" for spring. I know, you're in shock. It's still 30 degrees outside, but I feeeeeel spring. It's so close. To help move it along, I've created this inspiration board filled with this season's hottest new color – blush.
Ready for a high dosage of bubble gum pink? I'm adoring the new cult brand Pop & Suki created by entrepreneur Poppy Jamie and model Suki Waterhouse.
Currently Reading
A Man Named Ove is a touching story about Ove, a cranky, older Swede. He lives by "the rules" and is constantly quarreling with his neighbors about the rules of their housing complex. He has been contemplating suicide since his wife died (sounds depressing, but somehow becomes comical), and the book reveals touching stories of their love story and the woman who opened up his heart. Ove is initially hostile when a new family moves in next door, but the insistence of the mother on including him in their routine gives Ove a refreshed purpose in life.
This is an easy read, perfect for the beach or a Sunday afternoon. Each chapter is a little vignette, or individual story, so that makes it easy to pick up and read in short spurts of time.
After I finish this book (most likely today), I'll watch the film. It was nominated for the Academy Award best foreign language film this year. Man, I love a movie with subtitles.
Learning to Paint
As many of you know, my mother is an artist – a very talented one. Her specialty is batik, an Indonesian technique of wax-resist dyeing applied to cloth or rice paper (her unique spin). She is also a gifted painter, and I have several of her works in our house. You've probably seen glimpses of them in my photos, like this one:
I would consider myself creative, and perhaps a "crafty person", but not as skilled in painting or more traditional forms of art. I once wrapped myself in cellophane, poured black paint over my body, and laid down on a canvas. It was a Christmas present for Paul, and now hangs over our bed.
This week, I attempted my hand at painting again. This time, with a paintbrush. I started with a loose idea of my creative direction – an abstract portrayal of the ocean, with lots of movement and color. I relinquished control over the outcome, and experienced a sense of freedom and excitement watching it come to life. It was so much fun!
I'm happy with the result. It's not perfect, but in my opinion, art should never be. Every opportunity to learn something new becomes a trial, and trying is the best step you can take.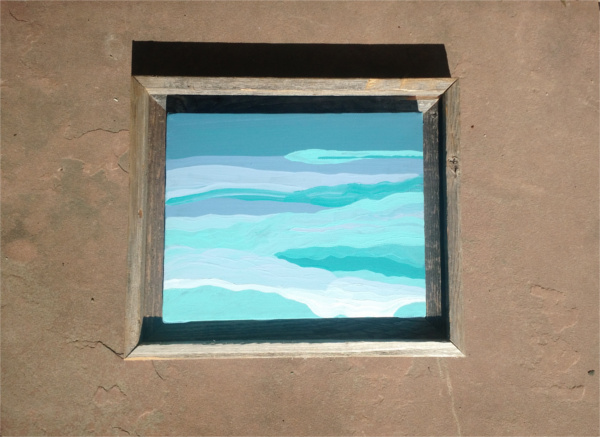 Guilt-free Dessert
I'm actually not a huge dessert person, but when I'm craving something sweet, I've started gravitating towards these low-calorie snacks.
Chobani Simply 100 – Only 100 calories and packed with protein to keep you lean and mean. Sadly, they are discontinuing my favorite flavors – Key Lime Pie and Strawberry Cheesecake. But alas! They've announced the new line, which includes Lemon Meringue Crisp and Blueberry Cookie Crumble. These all-natural little cups of joy are so easy to throw in my bag before walking out the door each morning. I was in a bad habit of not eating breakfast…and I now I feel like I'm cheating by eating dessert first.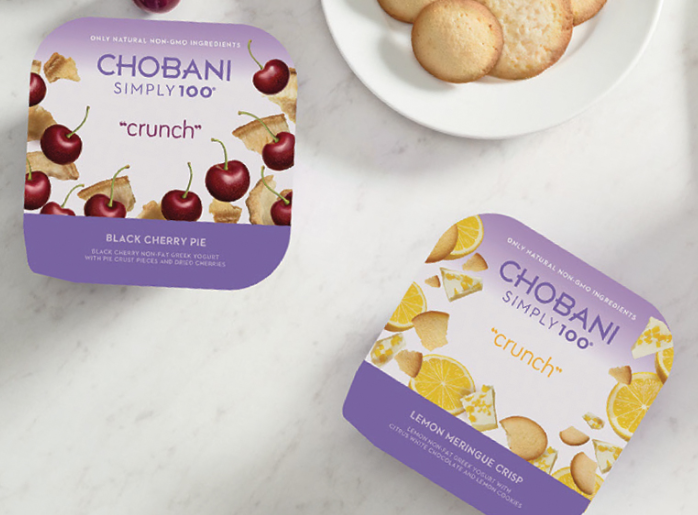 Halo Top – 280 calories for a pint of ice cream – A PINT! I'm not a huge ice cream fanatic, so a few bites of this ice cream is all I need when I get a craving for something sweet. And if I decide to eat the whole carton, no big deal. I tried the Salted Caramel flavor and it was delicious. Can't wait to try them all…in moderation, or maybe without it!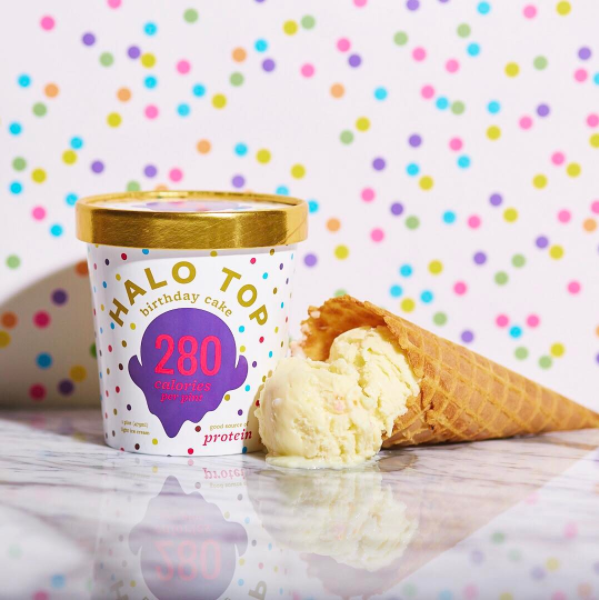 Bye Bye Instagram
"Hi, my name is Kristin and I'm an addict." Okay, not really. But seriously. Instagram could easily become an addiction. I noticed that it was the first app I opened when I woke up, before I fell asleep, and at every moment throughout the day when I had my phone in my hand. The endless Instagram scroll is a hard habit to break. I am following 2,442 people/ brands right now. There is no way I have that many friends (insert joke here). Talk about a content overload and unnecessary time suck. Not to mention that Instagram can sometimes be depressing. It's easy to fall into the trap of subconscious comparison to other people's highly curated lives. I'm guilty of this sometimes. I'd rather post the "good" selfie, not the one showing my double chin.
I've taken a little break from Instagram for the moment. I love you all, and I want to know what's going on in your lives, so let's get together and be active participants, not passive observers.
If you find yourself easily distracted by the internet and all its wiles, you're hardly alone. If you'd like to take a break with me or limit your usage, consider setting a "rule" on when you'll allow yourself to open the app – such as "anytime before 9pm". Or consider using Cold Turkey, a website that temporarily blocks you from going to sites that are distractions and is highly customizable to your needs.
Creative Mornings
On Tuesday morning, I attended a Creative Mornings breakfast club. If you're not familiar with Creative Mornings, it's a breakfast lecture series for the creative community. It's a chance to connect with creative people in your city, enjoy coffee, and engage in a creative discussion.
The focus of this week's session was on storytelling. Brad Wise, of Rebel Pilgrim, shared how to find the "heart" of the story. In today's society, it's easy to lose our true connection to people. As I mentioned above, social media can sometimes make it difficult to connect in an authentic, vulnerable way. We share our highlights, or our successes in life, but often fail to share the lowlights, difficulties or challenges we face that make it possible to connect more deeply with other's experiences. Brad encouraged us to connect with others by showing the lowlights of the journey, in addition to the highlights.
He shared this video, created by Kodak, that is extremely powerful. For those of you who know me and my tendency to cry at uplifting stories, I strongly encourage you to have tissues readily accessible.
CODE
I went to another cool event this week, to watch the documentary of CODE, debugging the gender gap. I am a member of the Women in Tech community in Cincinnati and want to support other women pursuing a career in technology.
CODE documentary exposes the death of American female and minority software engineers and explores the reasons for this gender gap.  CODE raises the question: what would society gain from having more women and minorities code?
If you're a women interested in learning how to code or a career in technology, check out the Women Who Code global non-profit or Girl Develop It.