Vacation Memories: Three DIY Beach Crafts Using Vacation Photos
You've returned from vacation with a lovely summer glow and beautiful photos of the beach. Instead of starting to plummet into a post-vacation depression, remind yourself of your adventure by using your photos to create a memorable DIY craft. Instead of the typical insert-photo-in-frame display, these DIY beach crafts using vacation photos will give you some fun ideas to keep the vacation vibe going.
Decorate your home with a beachy vibe. Capture vacation memories by creating these DIY beach crafts using vacation photos.
DIY Photo Pillow
Making a pillow is easy. Cut your fabric into squares and sew together. For a customized DIY project that captures those vacation memories, print your favorite photo on fabric. Choose a photo of the beach and ocean to create an ombre effect. Ombre home decor is "all the rage" right now!
At your local craft store, look for printer sew-in fabric sheets – like this one.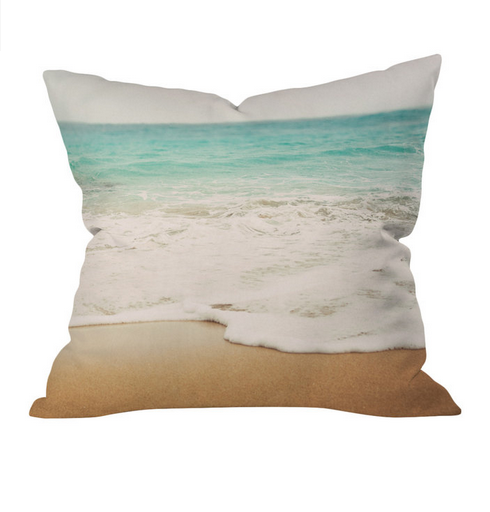 DIY Hanging Wood Frame
Print your favorite photo on thick cardstock, and hang from a branch or hanging wood frame. To create this yourself, you can find a branch in your backyard, driftwood, or lightweight wooden strips. Free paint stirrers found at your local home improvement or paint store will work too!
Once you've selected your wood frame, fasten two small eye screws and hang with natural rope or twine. Use a stapler or staple gun to attach your photo to the back, and voila! DIY magic. There's also a great step-by-step tutorial found on Design Sponge.
If you'd rather buy this ready-made, look to Artifact Uprising, who creates a beautiful, customizable hang-ready print and sleek wood cleat – handcrafted with beetle pine reclaimed from our Colorado forests.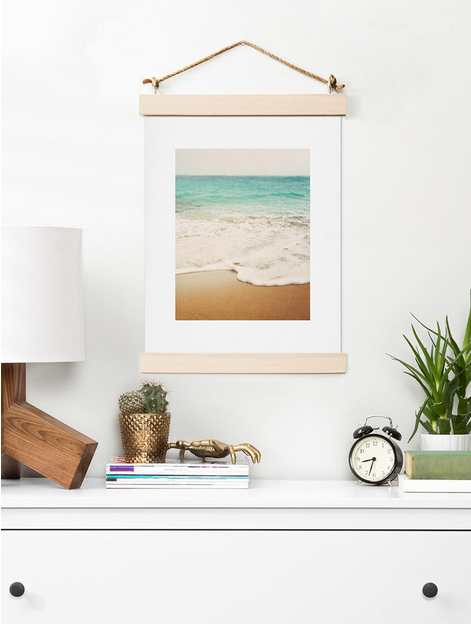 DIY Photo Mug
Print your vacation photo on waterproof vinyl and stick it on a classic white coffee mug. Try to choose a mug without a curve so the photo will stick – like the white mug shown below.
Print your photo on waterproof vinyl photo paper, then use spray adhesive and coat it with clear acrylic to protect it. You can also use beer bottle labels (see below), that are already adhesive and create a matte photo finish that doesn't smear.
30 Large Beer Bottle White Printable Labels, 4×3 inches, Weatherproof and Waterproof
If you want to cheat, Walgreens Photo offers personalized photo gifts – including photo mugs. They usually have a coupon, so be on the lookout!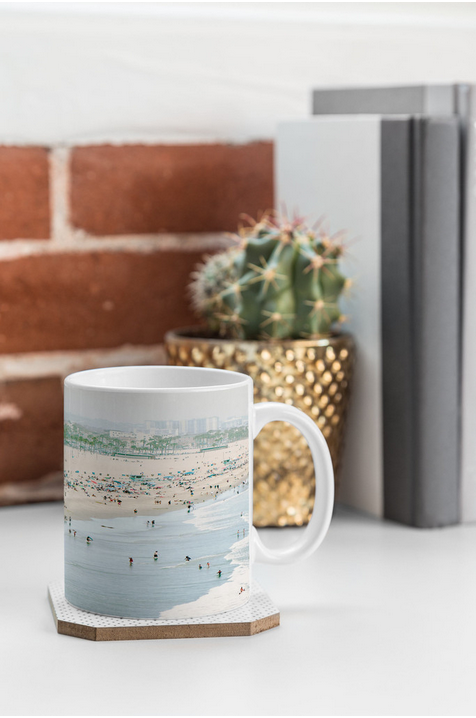 Enjoy your vacation long after it's ended!