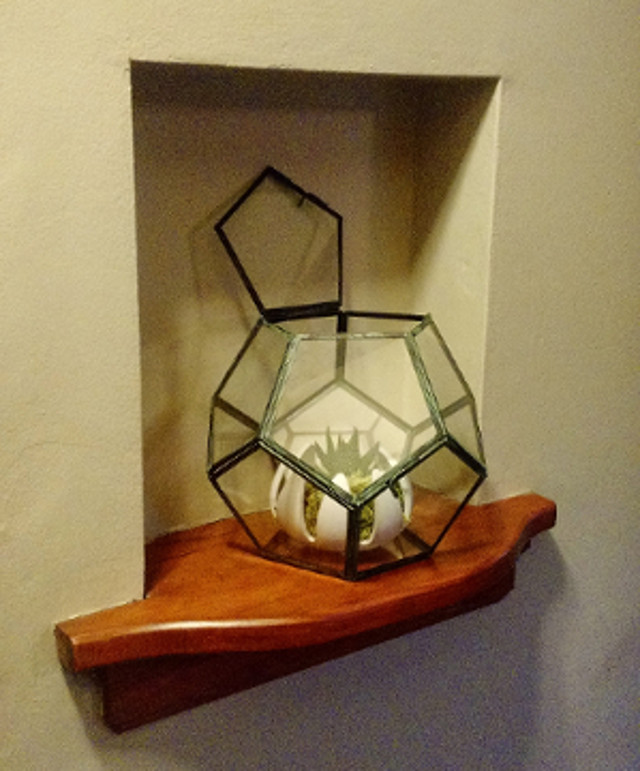 Looking for ideas for how to decorate a hallway niche?
It's not uncommon to find a hallway niche or nook in a house built in the 1930's. Our house was built in 1933 and we have a lovely wall niche that I had no idea how to style. Until now!
This is also the case in my mother's house, which was built earlier during that time (apparently the first owners arrived by horse and carriage?).
Several people in my life, including my mother and my friend Whitney, have these nooks in their homes. At the time these houses were built, this "nook" or hallway niche served a functional purpose. It was used as a telephone nook, when people still used landline phones. Yes, kids, we actually had phones in our houses…with cords!
It has also been used throughout history and architecture for the purpose of displaying a statue, vase, or other object. There are many examples of interior and exterior niches found in ancient Rome architecture, in medieval structures, and cathedrals throughout the Italian Renaissance and the classic revival of 17th- and 18th-century Europe.
Depending on your love for old houses, nooks and crannies, you may consider this to be a vignette or a stage with endless possibilities.
It you're lucky enough to have one in your home, here are a few different ways to style it and make it a focus point (and conversation starter).
Consider it your mini vignette.
More ideas for how to decorate a hallway niche
Happy Nooking!