What I will (and will not) be wearing from winter fashion week
Believe it or not, New York Fashion Week for the NEXT fall/ winter season 2016 kicks off on February 10th. I'm in total agreement with Harper Bazaar's editor Glenda Bailey that the fashion community has "officially gone mad".
In the February issue, Glenda writes in her editor's letter: "The pace of collections is ridiculously accelerated, so much that the obligation to produce has trumped instinct: Brands are forgetting what the customer wants to wear and when."
As we feel the bite of winter, we start to dream of warmer weather and anxiously await for gorgeous photos of spring trends. As excited as I am for spring to be here and upcoming fashion week, I'm focusing more on my wardrobe for THIS season.
I love to be inspired by the originality of new and classic designers, however not all trends fit my personal style. I have to decide what's "me" and what's not. I have to consider my lifestyle (Midwest, casual work attire, no runways in sight, no desire to impress). I have to consider my shape, color, and what looks attractive on me. I have to consider how I want to feel (confident and comfortable). Therefore, I've put together this list of what I will (and will not) be wearing this winter.
Made the Cut
Seventies style! Bell bottom or flared jeans (check), fur vests (check), necktie blouses (check), silk blouses, shift dresses, sweater dresses, plaid everything, cropped pants, wide brimmed floppy hats.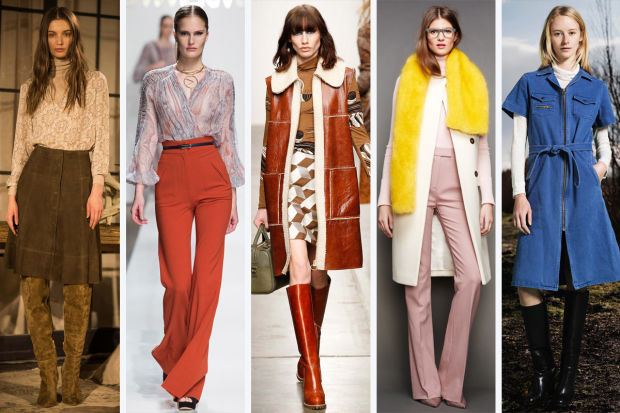 Leather skirts, leather boots, leather bags…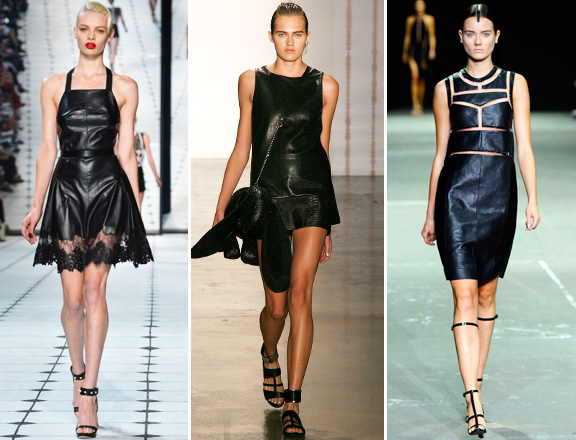 Plaid everything
Skinny scarves (not that functional, but adds a little something…)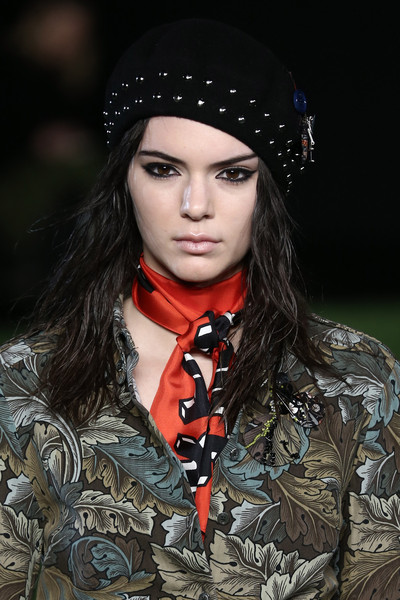 Over-the-knee boots (so, so sexy…enough said)
Patterned tights (always!!!!!)
Midi skirts (flouncy is in, but I may go with more of a streamlined, pencil skirt)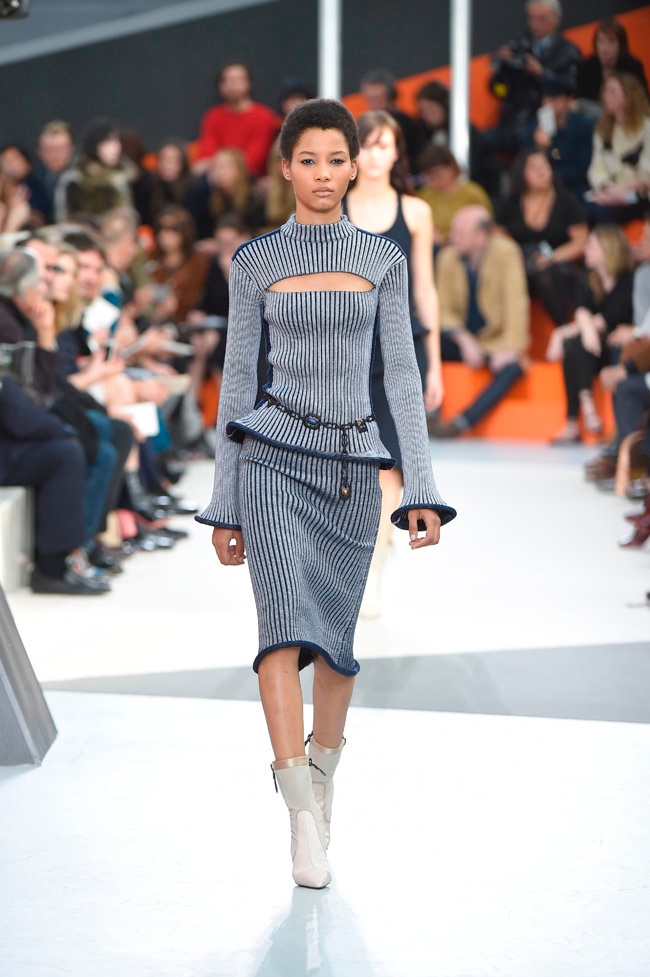 Monochrome gray (fifty shades never fades…)
Boots, boots, boots! (no need to discriminate – I love every shape, color, and size)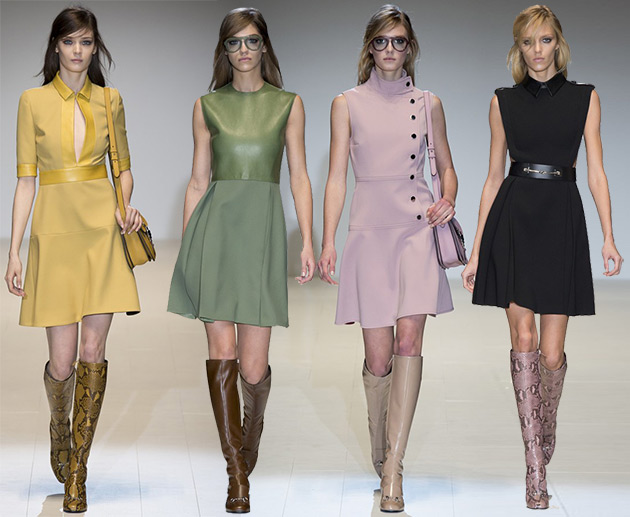 I'll meet you Halfway…
Long, leather gloves (practical if you want to wear shorter sleeves and keep your arms warm; love my studded leather gloves by Brian Atwood for Target)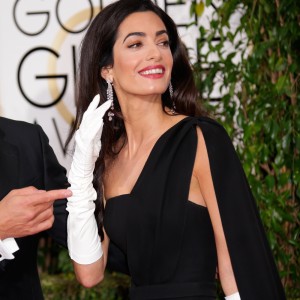 One shoulder (very sexy for the right occasion)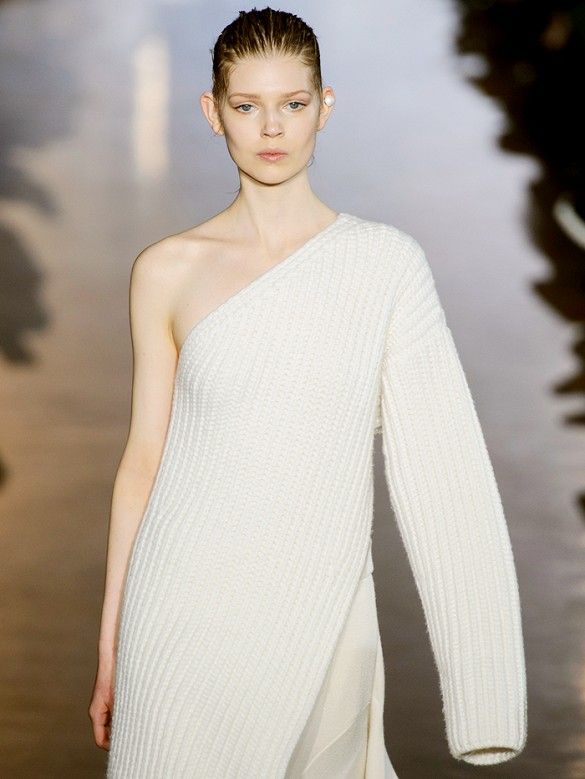 Short skirts (maybe with the right OTK boots or patterned tights!)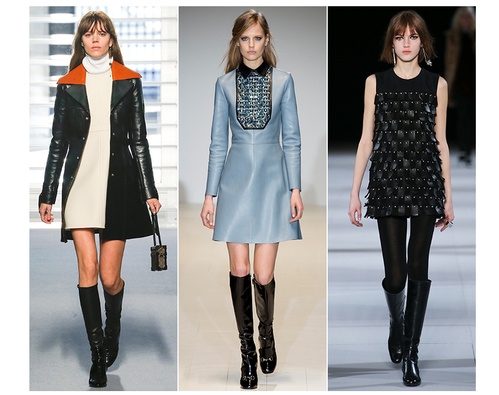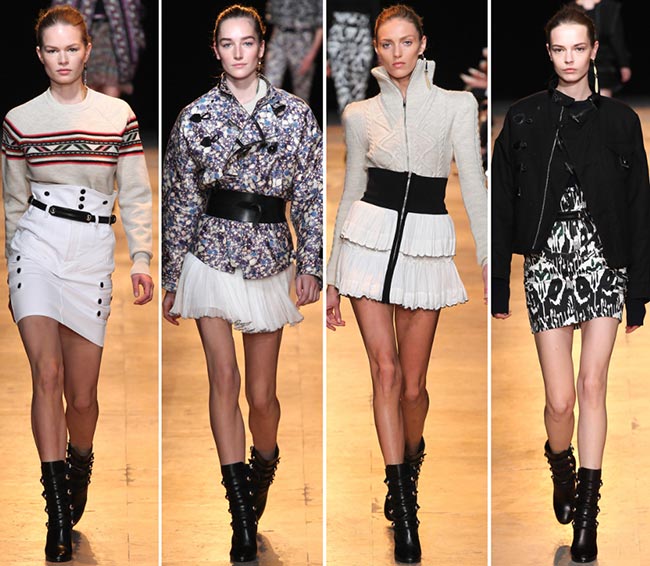 Lady loafers (still undecided on this trend with a slightly taller, stacked kitten heel that reminds me of the shoes my mom wore in the 80s, but the flats are a no brainer)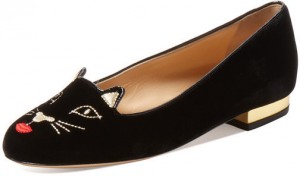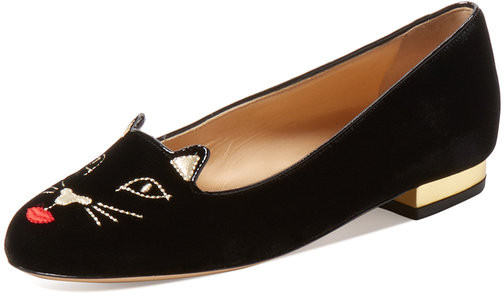 Check out my post on these crazy cool cat loafers!
Bling (for the right occasion or to spruce up an everyday outfit, chunky blingy statement necklaces and long earrings feels very glamorous and very Elizabeth Taylor)
No way, Jose…
Sleeves that cover your hands ("Look ma! No hands!")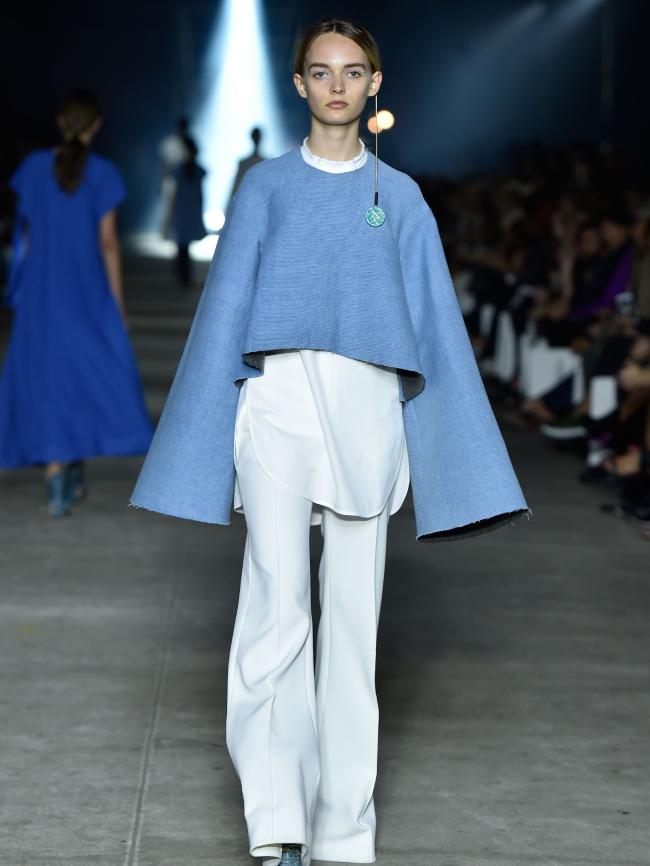 Fur cuffs (reminds me too much of a poodle's bad day at the groomer)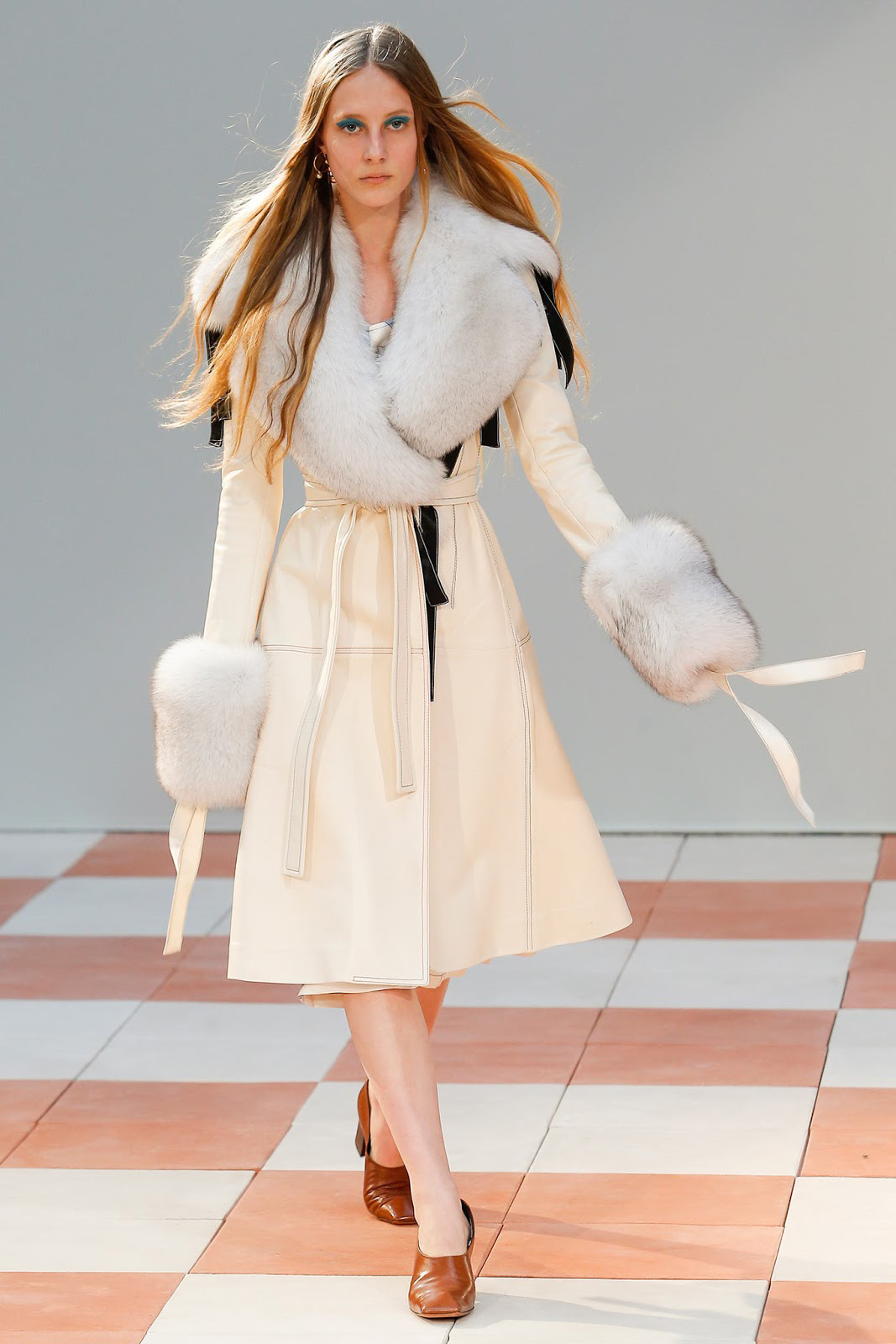 Turtleneck dickie (sorry, looks too much like a neck brace; I'll skip just to avoid questions about "my accident")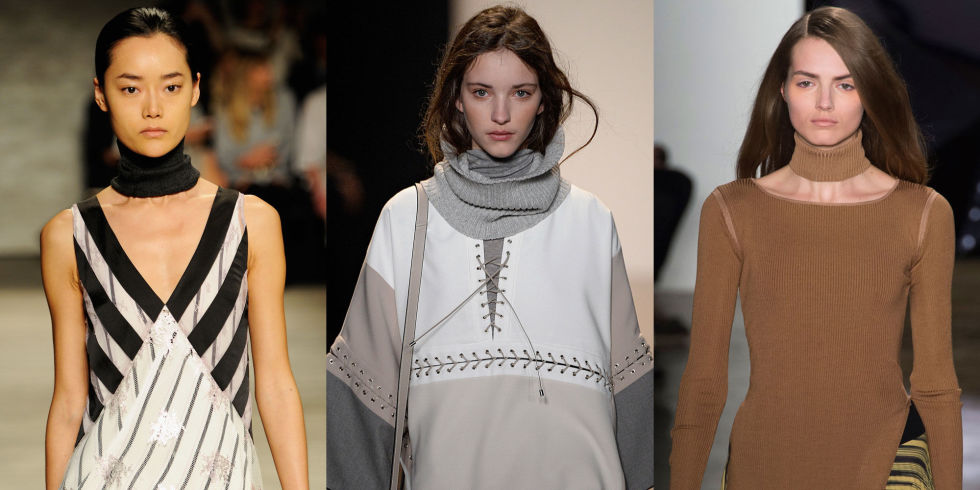 Furry boots (unless it's just an accent on the shoe or I'm dressing up like Chewbacca, I'll pass)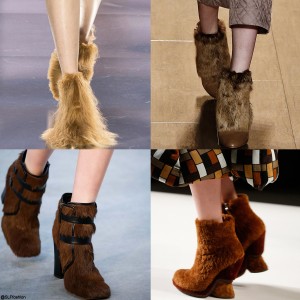 Carwash pleats (sorry, haven't found a skirt or dress that doesn't look like it's been slashed…maybe someday I'll warm up to this trend)
Coming soon…my winter staples that are classic every year and never go out of style. Can't live without them! Wear them out and replace!!