Gluten-Free, All-Natural Apple Crisp
This apple crisp dessert recipe is so simple to make, incredibly delicious, and you can feel good about all of the gluten-free, all-natural ingredients. Added bonus – it's also dairy free and sugar free!
Bring this to your family's holiday gathering. It won't last long, I promise.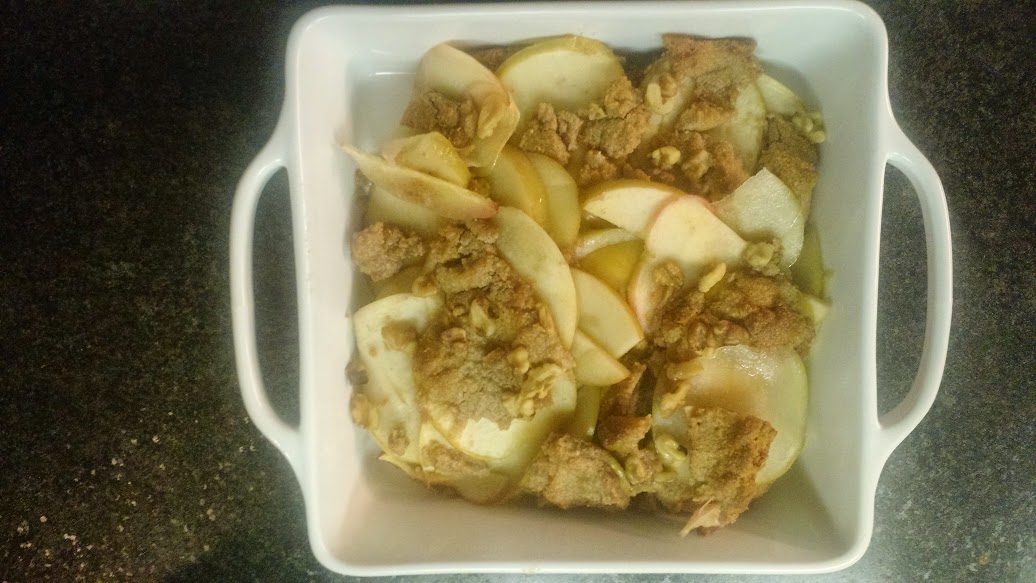 Recipe courtesy of My Gutsy and slightly modified.
Ingredients:
8-10 crisp apples (I chose a mixture of apple varieties, including Golden Delicious, Granny Smith, and Honeycrisp)
1/2 lemon (approximately 3 tbsp)
Almond meal (approximately 1 1/2 cups)
Sea Salt (approximately 1/4 tbsp)
All-Natural Honey (approximately 2 tbsp)
Butter (approximately 5 tbsp, also make sure it's real butter, cold, and cut into chunks)
Cinnamon (approximately 1 tbsp)
Walnuts (chopped, approximately 1 cup)
Directions:
Wash and cut the apples into thin slices (recommended 1/4 inch slices). Reminder to remove the seeds!
Layer the apple slices almost to the top of a baking dish and squeeze 1/2 cut lemon over the apples. 
Preheat the oven to 300 degrees.
Combine the remaining ingredients into your Cuisinart mixer and pulse for about 10 minutes until you get a crumble topping. 
Spread the crumble topping over the layered apples and sprinkle a hand-full of chopped walnuts. 
Bake for 80 minutes, or until the crumble topping is lightly toasted.
Enjoy!
As a holiday tradition, my best friend Jennifer and I get together to bake a special dessert and watch our guilty-pleasure movie favorite, The Holiday.
Here's Jennifer looking cute-as-ever with her baby bump. She definitely has that beautiful pregnancy glow!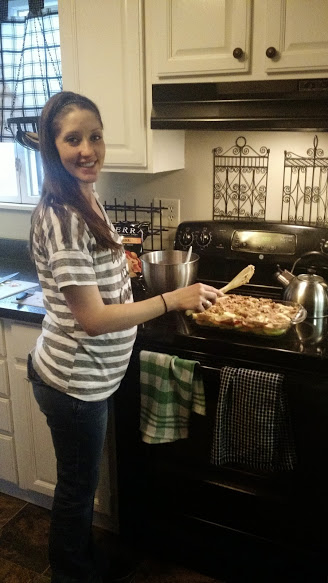 For more gluten-free, dairy-free, and sugar-free recipes, check out my Pinterest board.