[embedyt]https://www.youtube.com/watch?v=YixxKQdiVoc&feature=youtu.be[/embedyt]
It's a cold rainy and dark day here in Cincinnati – perfect weather for staying in soft PJs all day, curling up to a fire, and reading a good book.
I've been compiling a list of must-reads, and figured that I would prioritize them instead of going back and forth between books. I have a habit of reading several books at one time, and not finishing what I start.
Based on my goals and intentions for this year, I carefully chose these books based on my focus areas for January.
If you're looking for a good book to add to your reading list, here are the books that made the final cut.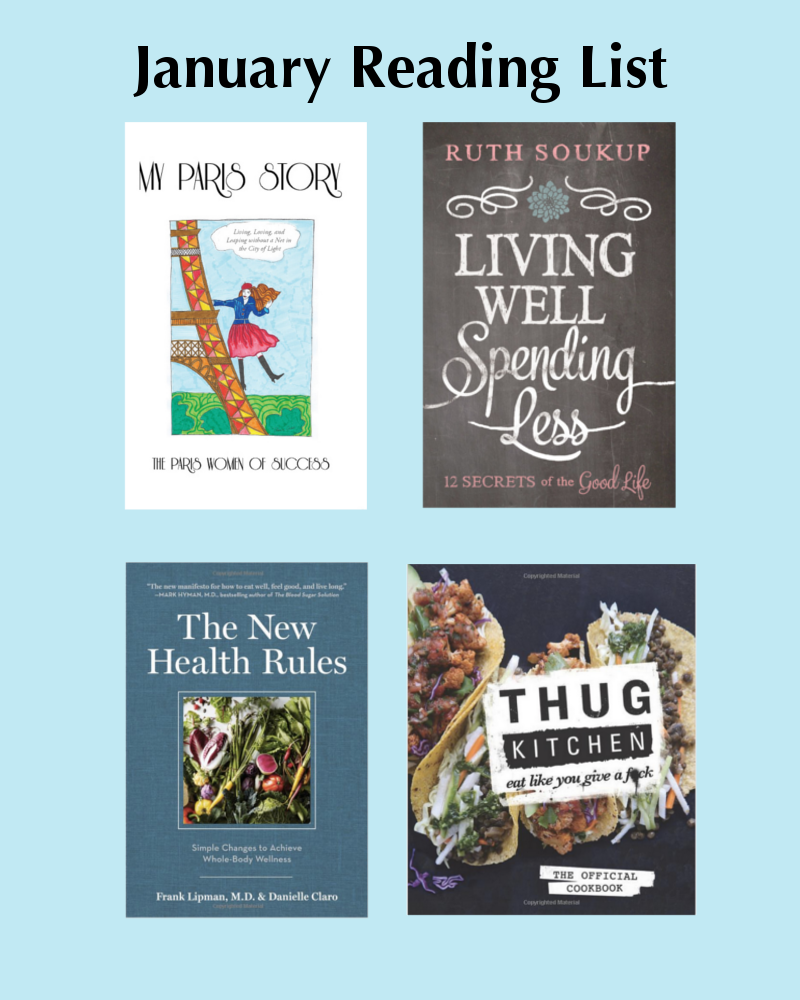 The New Health Rules: Simple Changes to Achieve Whole-Body Wellness | My Paris Story: Living, Loving, and Leaping without a Net in the City of Light | Thug Kitchen: The Official Cookbook: Eat Like You Give a F*ck | Living Well, Spending Less: 12 Secrets of the Good Life