It's a rainy Sunday evening and I'm shopping online. Shocker! In the spirit of the weather, I'm browsing rain boots. I'm a big fan of Jeffrey Campbell shoes, especially those that are less runway and more everyday fashion. I stumbled upon his beautiful matte navy booties, and fell in love. The $55 price tag is not too unreasonable, however I've found a look alike for half the price! Target, my old faithful, you never disappoint. In fact, it looks as if you're getting a lot of inspiration from Jeffrey Campbell these days. Take a look! And, you're welcome.
Jeffrey Campbell Stormy Rain Boots – $55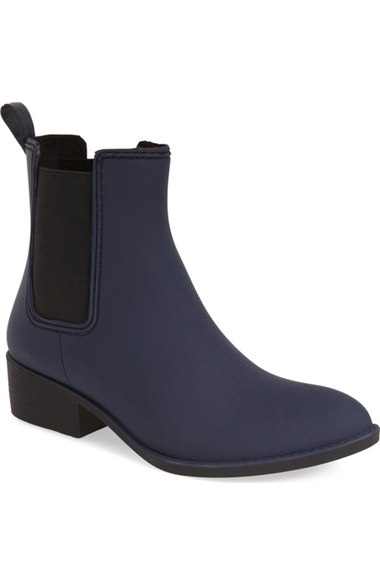 Target Alex Chelsea Rain Boots – $25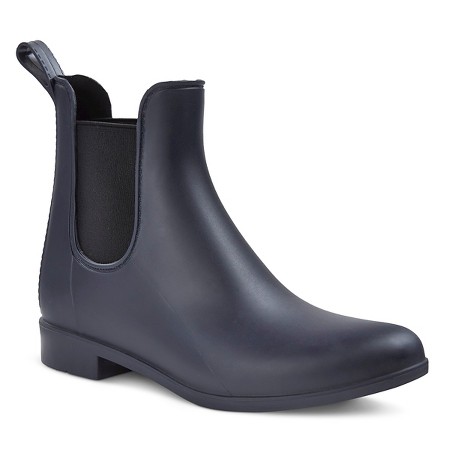 I'm a big fan of the navy blue color, but Target also has this pair of rain boots in matte black and matte hunter green.
If you gravitate towards something a little shinier, the very popular Jeffrey Campbell Stormy Rain Boots in Shiny Black is on sale now online at Urban Outfitters.